Understanding Blood Sugar in Diabetes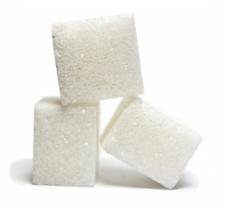 At FastMed Urgent Care, we test on-site for blood sugar in diabetes and get your results back quickly. If you have fasted, please let one of our medical professionals know because that will affect the normal range for which they will test. Blood sugar levels rise after you eat but normally settle back to a recommended level. If your levels are too high, you are at risk for prediabetes or diabetes. If your levels are low, you could have hypoglycemia, a below average blood sugar reading in diabetes.
At FastMed Urgent Care, we help our patients manage chronic conditions like diabetes, high blood pressure, and low back pain.  When you come in to the FastMed location nearest you to learn about blood sugar in diabetes, please feel free to ask any questions you might have. We also treat common conditions like allergies and strep throat, as well as conduct annual checkups, sports physicals and EKGs. 
Symptoms of Diabetes
Here are some common signs of too much blood sugar in diabetes:
Frequent and urgent need to urinate
Extremely thirsty.
Very hungry.
Weight loss.
Tiredness.
Lack of interest and concentration.
Numbness in the hands or feet.
Blurred vision.
Prevention: Blood Sugar in Diabetes
Prediabetes is when your blood sugar levels are significantly above normal but not high enough to be classified as diabetic. Prediabetes is a wake-up call: there are lifestyle and nutrition changes that can benefit the state of your health. People with prediabetes are at an increased risk for heart disease and stroke, as well as type 2 diabetes. When you come to a FastMed walk-in clinic, let's discuss your condition and see what can be done to change the course of your health. If you have prediabetes, you should be checked for type 2 diabetes every one to two years. We accept most major insurance plans.
Related Articles:  Sugar Diabetes Test | Testing Blood Glucose Levels | Find A Location |  Blood Glucose Levels | What is Glucose Level in Blood Test | Urgent Care Near Me