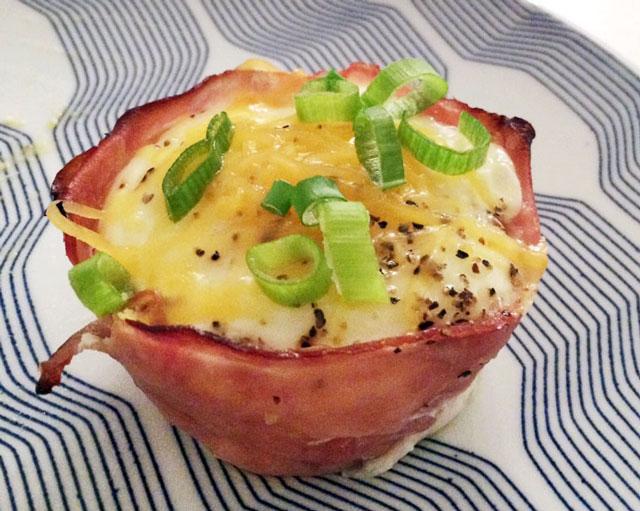 Breakfast is the most important meal of the day, so what better way to start it than with one of the world's most nutritious foods? A whole egg only has 77 calories, and it contains 6 grams of protein and 5 grams of healthy fats. It also contains Vitamin A, folates, and lots of B vitamins! These Breakfast Egg Cups are about as quick and easy as they come! They contain only 100 calories a piece, and they're a great way to start the day.
What You'll Need
12 eggs
12 slices of deli ham, sliced medium
Scallions, sliced
Finely shredded cheddar cheese
Cooking spray
Salt & pepper
What To Do
Preheat your oven to 350 degrees.
Spray the inside of a muffin tin with cooking spray, then insert one piece of ham into each cup, pressing it into the circle like a paper liner.
Crack one egg into each cup, and sprinkle the top with salt and pepper.
Bake the egg cups for 13 minutes. The whites should be firm and the yolks medium. (Bake for longer if you want your eggs well done.)
Remove the cups from the oven and sprinkle them with sliced scallions and shredded cheese.
Serve hot and enjoy!