Find an urgent care center that's right around the corner. Just put your zip code into our convenient office finder and find hours, address and phone number of all FastMed clinics nearby.
FastMed is a network of urgent care facilities that have set the standard for a superior patient experience. Our FastMed locations are strategically placed in the heart of communities across Arizona and North Carolina, making us the closest urgent care facility for lots of busy adults and their families. When seeking convenient and affordable health care, you can always count on FastMed to be there.
Convenience, Affordability, and Service Variety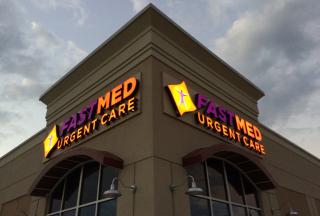 Convenience
Not only is FastMed the closest urgent care for many large communities, but we are also the most convenient thanks to our business hours. We are available 365 days a year, including weekends and holidays. We offer:
No appointment is necessary, but you have the option of checking-in online to potentially reduce your overall waiting time.
In addition to checking-in online, you can also fill out registration forms prior to your arrival.
Our goal is to have each patient in and out the door within an hour of arrival.
We maintain extended business hours, remaining open much later than typical physicians' offices.
Affordability
At FastMed, we do all we can to uphold our position as an affordable health care option. We accept a variety of payment options so we can be accessible to everyone:
Most major insurance carriers
Most major credit cards
Personal checks
Online bill payments
Automatic bill payments
Qualifying patients are eligible to enroll in the FastMed Discount Program
Service Variety
FastMed offers the following services:
Adult/pediatric urgent care
Vaccinations
On-site labs
Acute illness management
Chronic illness management
Sports medicine
Physical Exams
The FastMed Promise
Here at FastMed Urgent Care, our mission is to serve our communities and patients with a high level of quality, personal care, affordable and convenient urgent care, family practice and other specialty medicine services. Our exceptional and compassionate health care providers and staff commit to always be: Caring, Respecting, Accepting, Valuing, Encouraging, and Understanding. The next time you're in need of non-life-threatening medical attention, visit FastMed Urgent Care. Find the closest urgent care clinic to you by utilizing our FastMed office finder tool.