Community acquired pneumonia is simply pneumonia that has been acquired through social contact, and is the most common type of pneumonia. Thousands of people are hospitalized each year due to community acquired pneumonia, yet many people still have questions about the illness.
Community Acquired Pneumonia: What Causes it? What are the Symptoms? How can I Protect Myself from it?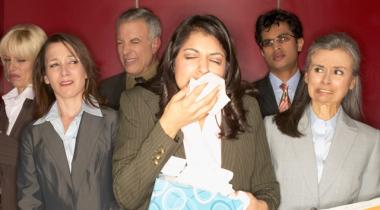 What causes community acquired pneumonia?
Pneumonia is a lung infection caused by certain bacteria, viruses and fungi. People with weakened immune systems and people who have recently had the flu are especially susceptible to getting community acquired pneumonia from someone else who is sick.
What are the symptoms of community acquired pneumonia?
Headache
Fever
Chills
Cough
Loss of appetite
Fatigue
Muscle aches
Chest pain
How can I protect myself from community acquired pneumonia?
Get a pneumonia vaccine
Get an annual flu shot
Avoid smoking
Take vitamin C and eat foods that will help boost your immune system
Do not drink, eat, or share utensils with anyone who might be sick
Disinfect surfaces at home or work that people touch often
How Should I treat community acquired pneumonia?
If you see a physician, he/she may prescribe antibiotics if your pneumonia is a bacterial infection
Since antibiotics do not work on viral infections, those strains may be harder to treat.
Rest
Hydration
Who is at a higher risk for community acquired pneumonia?
Young children
Women who are pregnant
People over the age of 65
People with HIV and other medical conditions that affect the immune system
If you think you may have community acquired pneumonia, getting to a healthcare professional quickly can make a difference in how you feel and how quickly you recover. FastMed is a walk-in clinic with extended nighttime hours that is open 7 days a week. Need a pneumonia vaccine? Call your nearest FastMed location to confirm vaccine availability!