Diabetes is a disease characterized by too much glucose in the blood and can lead to serious health problems. There are two types of chronic diabetes: Type 1 diabetes and Type 2 diabetes. While diabetes is common, unique care should be given to each individual. If you need diabetes treatment, medical professionals can provide the guidance and care you need. For many people, making a doctor's appointment takes a lot of planning and can interfere with work, school, childcare, and other life priorities. An urgent care can help you learn about and manage your diabetes.
Diabetes Types, Symptoms, Complications, and Treatment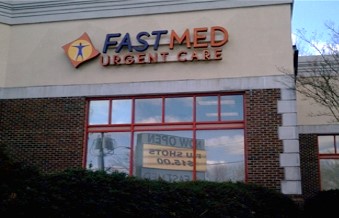 To better understand diabetes and its treatment options, here is a quick overview:
Type 1 Diabetes vs. Type 2 Diabetes:
Type 1 diabetes accounts for 5 to 10 out of 100 people who have diabetes
Type 1 diabetes typically develops during a child's adolescent years
Type 2 diabetes is much more common than type 1 and usually develops during adulthood
Type 1 diabetes causes the immune system to destroy the cells that release insulin
Type 2 diabetes prevents the body from correctly using insulin, causing the pancreas to make less insulin and become deficient
Type 1 diabetes is genetic and cannot be prevented
Type 2 diabetes can often be prevented by eating a balanced diet and exercising regularly
Diabetes symptoms:
Frequent urination
Fatigue and irritability
Increased thirst
Blurred vision
Frequent infections
Extreme hunger
Presence of ketones in the urine
Complications associated with diabetes:
Nerve damage
Kidney damage
Blindness
Heart disease
Poor circulation (can lead to infections or amputations)
Hearing problems
Diabetes Treatment:
Maintain a healthy diet
Exercise regularly
Keep a close eye on your blood sugar
If you require insulin treatment, make sure you are taking it the way your doctor has advised
Speak to your doctor about other appropriate treatments

If you still have questions about diabetes treatment FastMed Urgent Care can see you quickly and offer the compassionate care you need. Because FastMed Urgent Care requires no appointment and is open 7 days a week, FastMed is an affordable alternative to the emergency room for non-life-threatening conditions. FastMed accepts most major insurance plans, but check out our insurance page to verify your specific plan is accepted. Have more questions? Check out our FAQ page.