We all share responsibility in keeping our highways safe for all motorists. Don't drink and drive, no texting, give your full attention to the road. Many states have even passed "no talking on the phone while driving" laws to ensure their drivers are completely free from distractions while driving.
For commercial motor vehicle drivers who spend weeks at a time on the road, the responsibility is even greater. Federal regulations issued by the FMCSA (Federal Motor Carrier Safety Administration) require CMV drivers to pass a DOT exam every 2 years in order to maintain their commercial drivers license.
However, finding the time to take a DOT exam can be difficult even for the most seasoned truck drivers, especially if they have to be planned for in advance.
DOT Physicals: The Basics
According to the FMCSA,"Driving a 5-ton – or more – large truck or bus is not like driving a passenger vehicle. Stopping time and distance, blind spots, and limited maneuverability require drivers to be in top driving performance. It is important to be alert to changes in traffic and be able to make quick decisions. Because making the right decisions saves lives."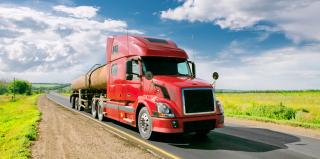 To ensure that drivers are healthy and able enough to operate large machinery without being a danger to themselves or others on the road, drivers must be evaluated by a certified medical examiner. This evaluation is what is known as a DOT physical exam.
What does a DOT exam test for?
Good vision. If you wear glasses or contacts, be sure to bring these with you to your exam.
Adequate hearing. Your medical examiner will most likely test your hearing using a forced whisper test.
Healthy blood pressure. High blood pressure can lead to serious medical conditions including coronary heart disease, stroke, and kidney failure.
Blood sugar. Diabetes that requires the use of insulin could disqualify a CMV driver from passing a DOT exam. However, an individual may apply for an exemption from the diabetes standard.
Drug and alcohol use. The use of narcotic, amphetamine, or other habit forming drugs can also make a driver ineligible.
FastMed Urgent Care is proud to help maintain the safety of America's roadways through our convenient DOT physical examinations. If you need a DOT exam, FastMed is trained and certified in FMCSA standards and has exams as low as $85! All of our walk-in clinics are open every day of the year and have extended evening, holiday, and weekend hours. Getting your DOT exam has never been this easy! Check-in online today!