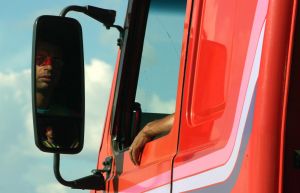 The DOT medical exam guidelines are fairly simple and FastMed will ensure the proper completion of all necessary aspects of the exam. The medical professionals performing the exam are certified and must maintain certification by completing a routine training every five years. They must also pass an exam every ten years in order to remain certified. This standard ensures that you are receiving the best possible care and examination by highly qualified professionals. FastMed is also a very affordable option with exams as low as $85!
FastMed Provides DOT Medical Exam Guidelines and Walk In Examinations
FastMed's process follows the required DOT medical exam guidelines, which include a health history section and vitals information—such as blood pressure, pulse, vision and hearing testing as well as a health consultation with a licensed professional. The consultation may include discussion of any pre-existing medical conditions that may or may not affect the ability to operate a motor vehicle. An analysis of a urine sample for drug and blood sugar testing may also be included in the exam. The medical professional on staff may complete the paperwork associated with the exam and a photo ID is required for the exam to be performed. Once your exam is completed, you will receive two copies. The first copy is for your commercial driver's license (CDL) and the other copy is for the company you are driving for.
In addition to the basic DOT medical exam guidelines, there are also important pieces of information to consider when moving forward with an examination. Drivers operating within interstate commerce are subject to diabetes and vision exemption programs. Additionally, if a driver has impaired or missing limbs, he or she can take a skills performance evaluation to determine eligibility.
Stop into FastMed at your convenience for a prompt, quality exam or use ZipPass for a quick online check in to make the process even smoother!