DOT regulations are health and safety standards set by the FMCSA for CMV drivers. As part of the DOT regulations, a CMV driver must pass a physical examination to obtain a commercial drivers license. Drivers should also follow up with a DOT physical exam every 24 months, and the exams should be performed by certified healthcare professionals. FastMed's healthcare professionals follow all DOT regulations and guidelines and are certified with the FMCSA National Registry of Certified Medical Examiners.
According to These DOT Regulations, a CMV Driver Should:
Test negative for alcohol and drugs including marijuana, cocaine, opiates, amphetamines/methamphetamines, and phencyclidine.
It is essential for CMV drivers to be sober and alert to ensure the safety of themselves and fellow drivers on the road.
Have Adequate Hearing and Vision
CMV drivers should be able to hear possible alerts such as ambulances, firetrucks, and police while driving. It is also important for a CMV driver to see road signs, traffic, and the road ahead at all times to ensure the safety of themselves and other motorists.
Have Regular Vitals Including Blood Pressure
The medical examiner's job during a DOT physical exam is to confirm each CMV driver is healthy enough to perform the job safely and competently. If a CMV driver's vitals are irregular, the medical examiner may decide to deny that driver their medical certificate. However, if a medical examiner feels that it is a medical issue that can be safely monitored, they may grant the driver a medical certificate that is valid for a lesser time.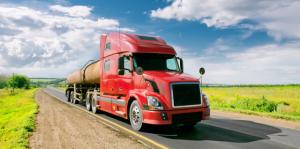 It is also important to note that a CMV driver's medical history could be evaluated if a medical examiner feels that any pre-existing conditions could interfere with a driver's ability to operate a commercial motor vehicle.
FastMed's goal is to provide high quality healthcare that works with your budget and schedule. DOT physical exams start at $85 and FastMed stays open late and on weekends with no need to make an appointment. You can even check in from home with our zip pass, which allows you to fill out the paperwork online. And, since most DOT physical exams are done within an hour, FastMed makes getting your DOT medical certificate as easy as possible.