Searching for an urgent care to treat ear infections or ear pain? Just type your zip-code into this convenient office finder and get the hours, addresses and phone numbers of a FastMed in your city.
Ear infections, especially those that come back again and again, can be a real hassle, not to mention quite painful. And an infection isn't the only problem you may be experiencing when it comes to your ears. You also may be having trouble hearing, or you may be experiencing a ringing or buzzing sound in your ears. No matter what the problem, you can find solutions at a quality ear clinic with FastMed Urgent Care.
The trained, experienced medical professionals at FastMed Urgent Care will determine what's causing your ear pain or hearing issues and will offer effective treatment options as well as preventive care. Dealing with any type of pain or discomfort can be hard to endure, and it's our goal to provide you with affordable, quality medical care.  
What to Expect from a Quality Ear Clinic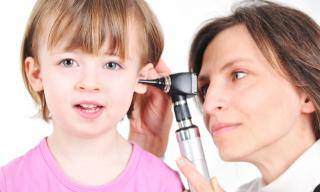 A quality ear clinic can provide a diagnosis and treatment options for a wide variety of ear and hearing problems. Ear infections, for example, are a fairly common issue that can be diagnosed and treated at your local FastMed Urgent Care clinic.
Here are some of the symptoms of an ear infection:
Pain inside your ear
Trouble hearing
Trouble sleeping
Headaches
Drainage from a ruptured eardrum
Stomach issues, like vomiting or loss of appetite
Balance issues
Discharge from a ruptured eardrum may be bloody or a yellowish color. No matter what, you should seek medical attention if you're experiencing the symptoms of an ear infection. The infection may be more severe if you see drainage or if you're in a lot of pain.
FastMed's ear clinic can also administer a hearing test to check your hearing and to diagnosis tinnitus, a medical condition that causes ringing or a similar sound in your ears. Tinnitus can be caused by a variety of medical problems, such as a buildup of wax, dental issues, certain medications, vascular problems, headaches, or even an ear infection.
At the FastMed Urgent Care ear clinic, we'll provide a prompt diagnosis and treatment options for your ear problems. And if you need to see a specialist, we'll schedule an appointment on your behalf as well as forward your digital medical records and test results.
Find a FastMed clinic near you today, and be sure to check out our FAQs page to learn more.