Earaches and ear infections are typically experienced by children. These aches are so common amongst children under 5, that they are the leading reasons behind parents bringing their children to a doctor's office.
FastMed understands that the need for earache treatment may not fall under the most convenient of times. Our facilities remain open late, and are available 365 days per year. When an earache strikes, receive the quality care your child deserves by visiting the medical professionals at FastMed Urgent Care!  
FastMed Knows Earaches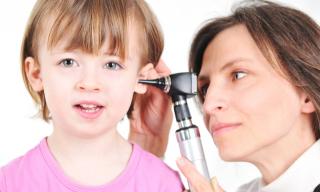 The pain from an earache can take many forms, from dull and throbbing, to sharp or burning. The pain can also vary in severity from mild to incredibly painful. When your child is suffering from an earache or infection, it may be difficult to identify the specific symptoms. The follow symptoms are associated with earaches in children:
Irritable behavior
High temperature
Child is touching or tugging at one or both ears
Lack of appetite
Unbalanced
Irregular sleeping habits
If your child is experiencing the associated symptoms, you should visit a medical professional for proper consultation. There are a variety of potential causes linked to earaches in children, and can range from otitis media to swimmer's ear. Each type of earache requires specific treatment that may or may not include antibiotics.
There are precautionary measures that may reduce the risk of your child developing an earache. Proper hygiene habits, such as frequent hand washing and not allowing your child to be in contact with sick children, may also aid in earache prevention. Additionally, children exposed to cigarette smoke are more at risk for ear infections.
Receiving care from FastMed is not only incredibly convenient, it's also affordable. Most major insurance carriers are accepted, in addition to most major credit cards, and personal checks. For qualifying patients without insurance coverage, we offer the FastMed Discount Program. To learn more about our discount program, and to see if you qualify, click here.