Sprained ankles, stitches, and concussions are medical issues that are often treated at crowded emergency rooms. Meanwhile, an urgent care clinic could have managed the issues in half the time and at half the price. According to a recent study, going to an urgent-care or walk-in clinic for immediate care can cost $228-$414 less than going to the emergency room for a non-life-threatening illness or injury. If you are seeking emergency care in Winston-Salem, NC, FastMed Urgent Care offers services 7 days a week.
Emergency Care in Winston-Salem, NC, When and Where You Need It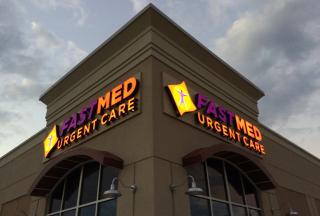 FastMed locations:
FastMed Urgent Care clinics are located throughout North Carolina and Arizona. Currently, Winston-Salem, NC, has three FastMed locations to ensure a clinic is within reach, no matter where you are in the city. Find us at University Parkway, South Stratford Road, and Old Country Club Road.
Our services:
Every FastMed location does not offer the same services, so it is always a good idea to call and make sure the service seek is available. However, most FastMed locations offer the following services 7 days a week:
Adult and pediatric emergency care
Vaccines
Flu shots
Online check-in
Physicals
Mild to moderate illness management
Injuries and orthopedics
Our Hours of Operation:
Part of what makes FastMed Urgent Care so special is that we are open 365 days a year, require no appointment and stay open late during the week. To find hours for a specific NC location, click here.
The Low Cost of Great Health Care:
FastMed Urgent Care accepts most insurance plans. If you are unsure about your insurance, take a look at this list to find out if it is one that FastMed accepts. FastMed also accepts most credit cards and offers an online bill pay option, as well as an automatic pay option. Call your neighborhood FastMed to find out specific pricing of services.
Emergency care does not always mean the emergency room. If you have a non-life-threatening condition that needs immediate attention, stop by a FastMed Urgent Care today! At FastMed, we are dedicated to saving you time and money.