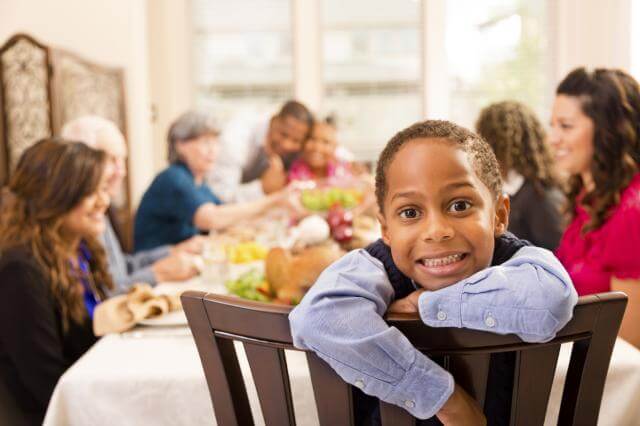 From the Blue Ridge Mountains to the famous Carolina coastline, the holidays will soon be here. Trees will board flatbeds and get shipped down the mountain, turkeys will squawk for mercy and relatives will show up completely unannounced and stay until no one in the house is on speaking terms. You can't hardly wait, right?
Well, as stressful as the holidays can be, as many to-dos as you have on your list, FastMed offers you a relaxing alternative to the crowded, over-priced emergency room should any mishaps happen this holiday season. Our friendly, local staff works on the holidays because we are committed to providing you a convenient way to get medical help when most other businesses are closed.
How can I find holiday hours around North Carolina?
In short, FastMed is open 365 days a year. But you can check the hours of operation of your specific FastMed branch online. We have branches across the state of North Carolina. Some weekend and holiday hours vary between FastMed locations. Please be sure to check your specific FastMed location by calling or checking-in online.
Next, if you are in an extra hurry, trying to get something checked out between holiday errands, you can always check in online to save some time. We pride ourselves on being faster and more efficient than the ER — not to mention a fraction of the cost — and our online check-in is an extension of that commitment. Heck, you can sign up on your mobile device!
What days are considered holidays in North Carolina?
National holidays recognized in the state of North Carolina are:
Veteran's Day: Wednesday, November 11, 2015
Thanksgiving: Thursday, November 26, 2015
Christmas Day: Friday, December 25, 2015
New Year's Day: Friday, January 1, 2016
On each of these days, check to see if your regular physician's office is closed or open. If you need assistance, you can call FastMed. We'll definitely be open.
FastMed can help you save this holiday season
Your local FastMed is available to serve your every medical need this holiday season, and we may be able to help you save money, too. Check out our Savings Plan to see if you are eligible to save on your care. Each dollar you can save comes in handy when the kids want a new Super Duper Really Expensive Electronic Thingy… you know?