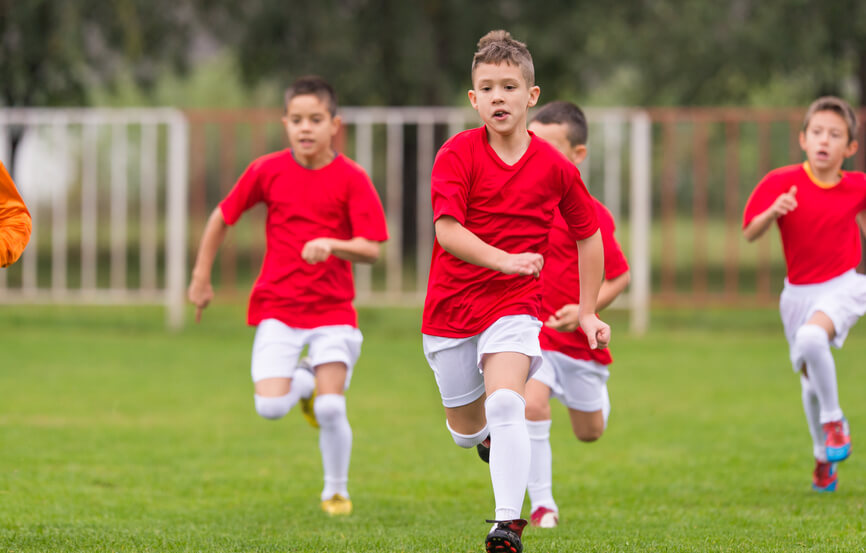 So life happens when being part of a sports team, and injuries as well when you play that sport. It was a normal Friday in February at Mallard Creek Elementary and Blake James was looking forward to soccer practice. Little did he know that he would be at FastMed urgent care in the afternoon.
When on the soccer field playing at recess, Blake tripped, fell and caught himself with his hand; unfortunately a rock caught his hand. With a large hand laceration, Blake's mother, Charlene, rushed him to their local FastMed Urgent Care as she knew they would see her son by walk in and treat him quickly.
It so happens that FastMed's practice Manager and provider Debbie-Rutledge-Holt was seeing patients that day and saw Blake right away.
"I had a great experience, they treated me with care. I had the best people that there would ever be. I am happy that they could care for my hand the same hour that I was injured on the soccer field." said Blake.
Less than a full month later, Blake is back at School playing soccer and games, no worse for wear.
"It was a pleasure having the opportunity to develop a relationship with the James family by helping their son by treating his sports injury. It is very rewarding knowing Blake is back playing soccer and that he has healed quickly and without complication. This is an example of why I practice medicine, to care for people in my neighborhood." said Debbie, Practice Manager for FastMed Urgent Care Charlotte.
Blake Alexander James attends Mallard Creek Elementary School and is in the 5th Grade.
He felt so strongly about the quality of his care that both he and his mother provided and consented to this short story.