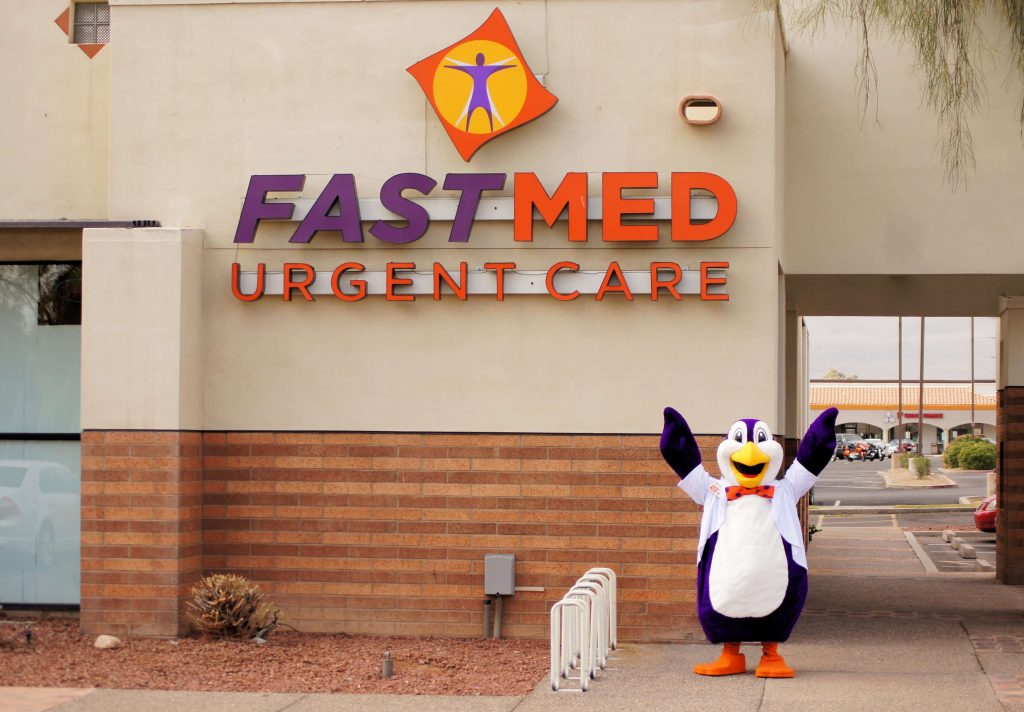 With cars passing by and a prime location in Goodyear, FastMed opened its sixth state-of-the-art clinic in Arizona this year.
Making this a very special ribbon cutting ceremony was the presence of Goodyear Mayor Georgia Lord. Before cutting the ribbon in front of on-lookers, Mayor Lord welcomed FastMed to the Goodyear community and commended FastMed for its growth as an urgent care provider.
FastMed's next grand opening will be in Tempe at our University & Rural clinic in July. Make sure to stay tuned to the FastMed website to learn more about that upcoming event.
You can Click Here to check out the pictures from the grand opening event this past Saturday and while you're there make sure to like our Facebook Fan Page! If you would like up to the minute updates on FastMed, you can follow us on Twitter as well.
FastMed would like to thank all those who came out to attend the event and look forward to seeing you at our future grand opening events!