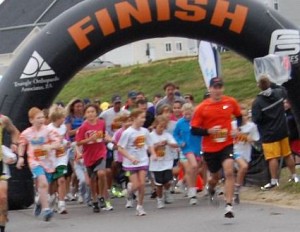 FastMed proudly supported Miles for Smiles' Sept. 2011 Buddy Run in Wake Forest, NC!
Click here to view the photos!
About Backpack Buddies: Backpack Buddies is a volunteer driven organization (there is no central/state/national office or governing body) that provides children with backpacks of food over the weekend. On Friday afternoons, the kids eagerly make their way to their Counselor's office and trade their schoolbag for a Buddy pack. Imagine the relief this puts on the parents and the child knowing they will not have hunger pains over the weekend–there will be food.
For more information on Backpack Buddies click HERE.