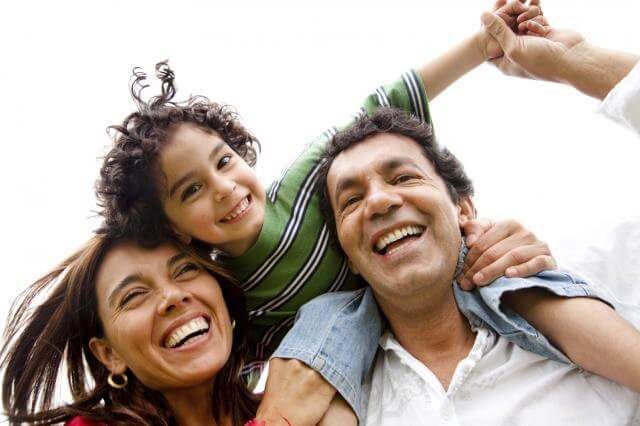 Victor Hugo once said "Laughter is the sun that drives winter from the human face." Charlie Chaplin believed that "a day without laughter is a day wasted." Dr. Madan Kataria, India's 'Guru of Giggling' and founder of the Laughter Yoga movement, notes that, "I have not seen anyone dying of laughter, but I know millions who are dying because they are not laughing."
It's true! Laughing isn't just good for your soul; it's good for your body, too. Here are nine ways laughter can improve your life:
1)    It can decrease your stress hormones. Research has shown that laughing can lower your stress hormones, including cortisol, epinephrine, and dopac. Even just the anticipation of laughter can provide benefits!
2)    It's good for your heart. People with heart disease are (perhaps understandably) 40% less likely to laugh than those without heart disease, and other studies have examined the beneficial effects of laughter for reducing inflammation in the major arteries.
3)    It increases your good cholesterol. One study found that incorporating mirthful laughter into diabetes care raised HDL (the 'good cholesterol') and lowered inflammation.
4)    It's exercise! Laughing forces your muscles to work. You increase your oxygen intake, which stimulates your muscles and heart, and even offers some of the same benefits as exercise.
5)    It fights diseases. Laughing lowers your stress hormones, and that leads to a domino effect of positive benefits. It also increases the number of natural killer cells: white blood cells that attack cancer cells.
6)    People like and trust you more. Unsurprisingly, people who laugh frequently are perceived as friendlier and more likable. This can help you bond with friends and family – and get all the benefits that go along with it.
7)    It makes you a better worker. Laughter has been shown to increase productivity and creativity. A Canadian study found that managers who used humor saw better performance from their employees.
8)    You'll have a better marriage. Couples who laugh together report an immediate increase in relationship satisfaction, but it goes beyond that moment. Research shows that just reminiscing about times you've laughed with your significant other can make you feel happier with your relationship.
9)    It helps you sleep. Japanese researchers found that women who watched a funny movie in the evening had increased melatonin compared to women who watched a video about weather. Melatonin helps to control your sleep cycles, and has even been used as a treatment for insomnia.
To help you experience the many benefits of laughter, FastMed has put together some of our favorite pictures. We bet you'll crack a smile – and even if you don't, the anticipation is good for you, too!