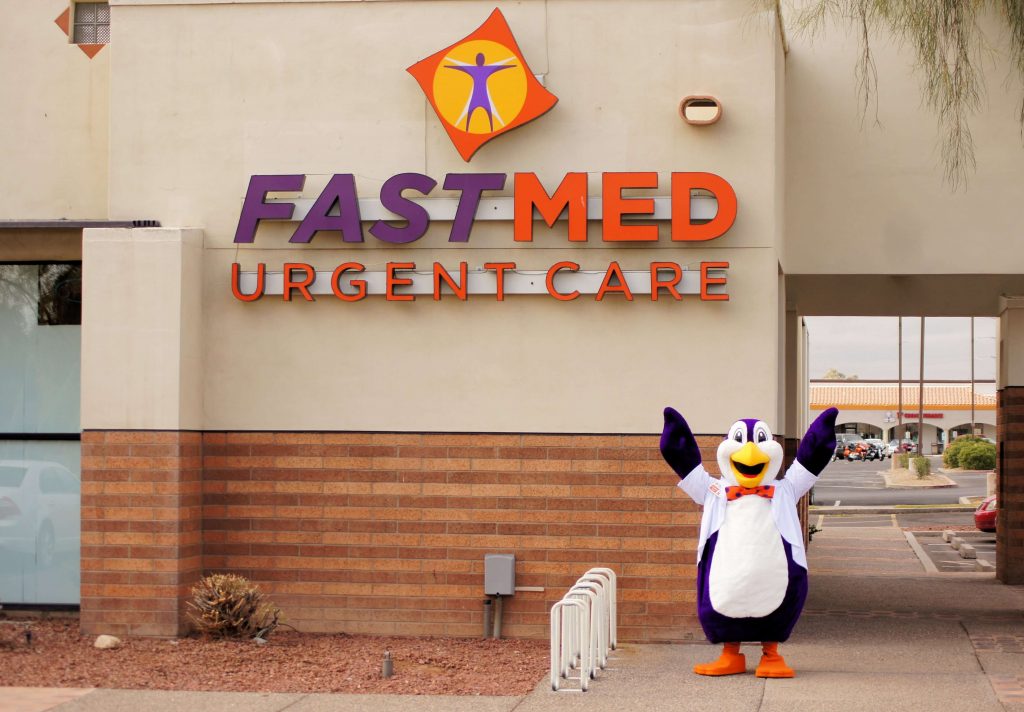 FastMed Urgent Care gave awards to three winners in the "Control of Myself and My Environment by Teaming Safely" (C.O.M.E.T.S.) essay contest at Sand Piper Elementary School last week.
The three lucky winners were Garret Siler, Michaela Livingston and the grand-prize winner Troy Weinstein.  The participants were required to write an essay on how they will use the information from the C.O.M.E.T.S. program in their future lives during their middle school and high school years. The winners of the essay contest won Best Buy gift cards.
Sand Piper Elementary School created the C.O.M.E.T.S. program replacing the "Drug Abuse Resistance Eductation" (D.A.R.E.) program which was cut when the Phoenix Police Department no longer had the funds to support D.A.R.E.  Phoenix Police Officer Mike Naegli attended the event and handed out the prizes to the various winners.
"It's amazing to see kids at such a young age understand how important it is to stay away from drugs" said FastMed Urgent Care Marketing Coordinator Ahna Erickson, "We are happy to be a part of that."
Congratulations to all the winners and all the kids who participated in this important kids-focused community program.  FastMed Urgent Care is incredibly proud to sponsor the program and keep children healthy and drug-free.