Find an Urgent Care in Your Neighborhood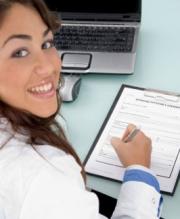 In Arizona and North Carolina, you will always find an urgent care at FastMed. Our locations are open every single day of the year because people can get bronchitis on a holiday and have been known to sprain an ankle on the weekend.  If you need to find an urgent care, just type in your zip code to find the FastMed location closest to you.
FastMed Urgent Care wants to make quality healthcare accessible, affordable and convenient. It isn't always easy to get a doctor's appointment when you get sick or hurt yourself. When you feel miserable or your child is sick, you want immediate care.  We are a walk-in clinic, operating under extended hours to help work around your work and family responsibilities. FastMed accepts most major insurance plans
When you find an urgent care location at FastMed, you'll meet a friendly, compassionate medical team, laboratories on site for quick test results, digital X-rays and digitized health care records.  We want you to be in and out within an hour – and without breaking the bank.  If you need additional testing or a referral to a specialist, we will arrange the appointment and get your records sent over. 
Find an Urgent Care or Go to the ER?
A study done by Centers for Disease Control reports 48% of patients at emergency room but not admitted to the hospital went to the ER simply because their doctor's office was closed. Urgent Care isn't emergency care and if you have any doubt about the severity of your condition, dial 9-1-1 and get to the hospital right away. But going to the ER for common conditions like strep throat or an ear infection when you could find an urgent care can be VERY expensive.