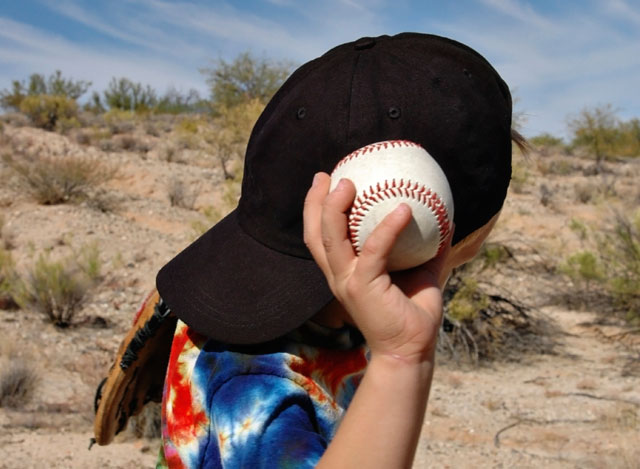 Tucked away in the Phoenix metro area, it bears one of those colorful names that dot the American West. Surprise, Arizona was christened in classic frontier fashion. Back in 1938, Flora Mae Statler subdivided a square mile parcel of her land to build inexpensive homes for agricultural workers. Legend has it that at the time, she remarked that she "would be surprised if the town ever amounted to much." And thus Surprise was born.
Surprising Growth
The name may have stuck, but her expectations did not. Formally incorporated in 1960, Surprise has seen impressive growth since then. In the 1990s, Surprise found itself—perhaps unexpectedly—a retirement destination for tens of thousands. The kick-off came with the construction of Sun City Grand, an age-restricted retirement community with a decidedly resort-like atmosphere. The relatively low cost of living, perfect year-round weather, and proximity to one of the fastest-growing metro regions in the country proved to be an irresistible draw, and Surprise's growth rate exploded. In the past 11 years, the city has grown by a record-breaking 281%. Flora Mae Statler would have been quite surprised, indeed.
Great American Pastimes
True to its name, Surprise offers much more than suburban living and retirement homes.  The thriving city is a hidden treasure, offering something for people of all ages and tastes. For example, baseball—the all-American pastime and the highlight of every summer—plays a special role in community life. The desert city is the spring training location for both the Kansas City Royals and the Texas Rangers. Training and pre-season exhibition games take place at Surprise Stadium, a 10,000-plus seat facility built in 2002.
In addition to these Major League activities, the stadium also hosts Arizona Fall League minor league play. The local team, the Surprise Saguaros, is the reigning league champion and a training ground for up and coming baseball talent. Residents of Surprise have a great chance to witness baseball history in the making, three seasons of the year.
Not all athletic activities in Surprise are for spectators. There are plenty of opportunities to get out and play. The Surprise Tennis and Racquet Complex is an award-winning facility offering tennis, racquetball, and other activities, and it hosts a number of professional tennis events annually via its affiliation with the United States Tennis Association. These have included USTA Pro Circuit matches and the Fed Cup—a treat for any tennis fan!
Parks and Petroglyphs
Arizona is renowned for its natural beauty, and the area around Surprise is no exception. Mountains, pristine desert, and a regional lake all mark the landscape, offering a plethora of outdoor opportunities for the enthusiast. Of particular note is the nearby White Tank Mountain Regional Park. A recreational park and nature preserve, the park encompasses nearly 30,000 acres of mountains and desert, including the bulk of the White Tank Mountain range. The park offers activities from trail hiking to horseback riding to picnicking. Over 26 miles of trail take full advantage of the variations in environment and terrain, including petroglyphs—rock carvings—created over 10,000 years ago by the indigenous Hohokam people. These timeless artifacts are a reminder of the deep and rich history of the area along with a celebration of its natural beauty.
Surprise and the Arts
Surprise also celebrates contemporary artistic culture in a number of ways. Public art abounds throughout the city, with a dozen installations by recognized artists in a number of media and forms. These change regularly, giving the city's artistic landscape an evolving, seasonal feel. The WHAM West Gallery is a state-of-the art facility hosting rotating displays of art and artists from around Arizona and the Southwest, celebrating the distinctive artistic soul of the region. And for music lovers, the West Valley Symphony performs regular concerts around town, enriching the lives of Surprise residents with orchestral and symphonic music.
FastMed Serves Surprise
Surprise is a unique community, home to a wide variety of folks with many different needs. Did you end up with tennis elbow from those beautiful afternoons at the Racquet Complex? Did that hike to the petroglyphs leave you with a skinned knee? Your local FastMed Urgent Care is here to help. Keeping your health will help you keep up with everything Surprise has in store!