If you live in Candler, NC, and are experiencing headache and nausea, FastMed Urgent Care can help. Our urgent care clinics are open late all 365 days of the year to provide you with treatment for non-life-threatening illnesses and injuries.
Headaches and nausea often go hand-in-hand, but it isn't clear why they are connected. If you are experiencing headache and nausea, you could have a migraine. Millions of Americans who experience migraines have issues with nausea. If you are unsure whether or not your headache is a migraine, check to see if you have one of these other common migraine symptoms:
Moderate to severe head pain
Sensitivity to light, noise, or odors
Blurred vision
Nausea or vomiting, upset stomach,, stomach pain
Dizziness
Bright flashing dots or lights
There are many other conditions that can cause headache and nausea, including:
Anxiety and/or stress
Food allergies
Food poisoning
Early stages of pregnancy
Get Treatment for Migraines and Other Causes of Headaches and Nausea at FastMed in Candler, NC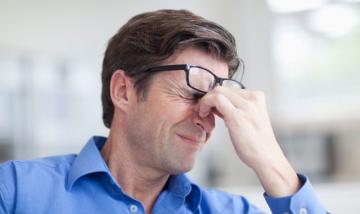 The dedicated staff at FastMed in Candler, NC, can assess your condition and provide appropriate medical treatment. When you are experiencing a non-life-threatening illness or injury, don't waste your time in a busy hospital or doctor's office waiting room. Our clinics have on-site labs and x-ray equipment, allowing us to provide quick and comprehensive treatment.
Should your headache and nausea require a specialist, we can help with that, too. FastMed will set up your appointment with a specialist and send them your medical records. FastMed accepts all major insurance plans, as well as offers a Discount Program for qualifying patients.
Stop by FastMed's Candler, NC, location to be treated for your headache and nausea today!