It is not unusual for migraines to be accompanied by nausea. It is extremely common, in fact, to simultaneously experience both headache and nausea.
If you are experiencing headache and nausea, a FastMed medical professional can help you determine the appropriate course of treatment.
Causes and Treatments for Headache and Nausea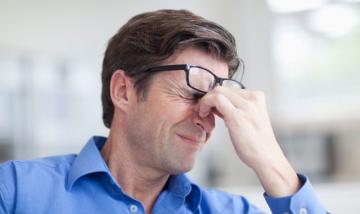 There a few conditions that could cause headache and nausea:
Cold, flu, or stomach flu: Viruses that cause the flu, stomach flu, or cold can often cause headache and nausea. These conditions are typically accompanied by other symptoms, such as diarrhea, fever, chills, body aches, and a runny or stuffy nose.
Meningitis: Meningitis is a serious condition caused by the inflammation of the membranes that surround your brain and spinal cord. Symptoms often include a horrible headache accompanied by sensitivity to light and and nausea. The symptoms are similar to those of a migraine, but if you are also experiencing a stiff neck, it could be meningitis.
Cluster headaches: Cluster headaches are one-sided headaches that are often excruciating. It is less common, but cluster headaches can also cause nausea.
Treatments can vary depending on the cause of your headache and nausea, but they most often involve lifestyle changes, medications, or complementary therapies, such as acupuncture. Your doctor may also prescribe anti-nausea medications, which help with nausea and vomiting caused by headaches.
FastMed Urgent Care in Charlotte, NC, has medical professionals on staff 365 days a year. We have extended hours, so you can get treated for your headaches and nausea without having to wait for hours in a hospital emergency room. Visit one of our two locations in Charlotte, NC, and see why Fastmed Urgent Care has been awarded The Joint Commission's Gold Seal of Approval® for Accreditation in Ambulatory Care.