For a CMV driver, maintaining your commercial drivers license (CDL) is not always easy. Since health requirements and DOT physicals help determine whether or not you are eligible for your CDL, it is important to know the facts. If you have questions about the health requirements for a CDL, you are not alone. FastMed makes sense of it for you.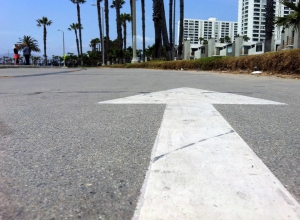 The First Step to Your CDL is Understanding The Health Requirements:
A CMV driver should have adequate hearing and vision.

A CMV driver should test negative for alcohol and drugs including marijuana, opiates, cocaine, phencyclidine, and amphetamines/methamphetamines.

A CMV driver should have regular blood pressure.

A CMV driver with diet controlled diabetes may be eligible for a CDL, while a driver requiring needle-injected insulin may not. If you are unsure, talk with your healthcare provider.

A CMV driver's medical and mental history may be evaluated by the medical examiner.

A CMV driver's preexisting condition could hinder their eligibility for a CDL.

A CMV driver should find a FMCSA certified medical examiner to perform their DOT physical.

A CMV driver may choose where to get their DOT physical as long as the medical examiner is certified.

A CMV driver should take a DOT physical every 2 years to renew their DOT medical certificate.
Whether you are looking to take your DOT physical exam or get your yearly flu shot, FastMed is there to help. Short on time? We save you time by staying open morning and night, 7 days a week. Short on cash? We save you money by offering affordable physicals, and discount programs. Need more information? See one of our medical professionals today!