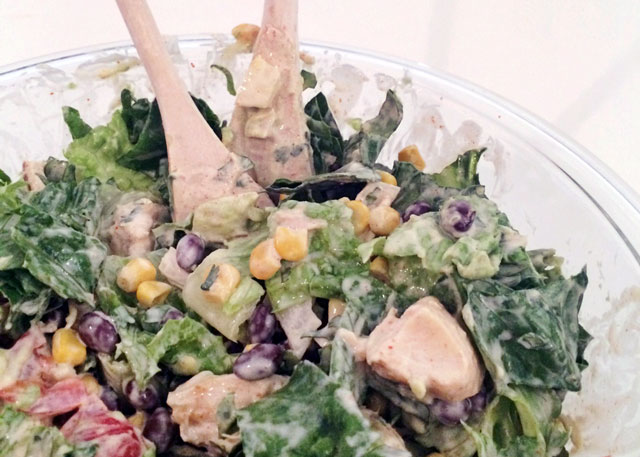 When you're looking for a fresh, healthy lunch featuring lots of veggies, a salad is an obvious choice. But if you're tired of the run-of-the-mill medley of cucumbers, tomatoes, and shredded carrots, try this incredibly fresh taco salad on for size!  The cilantro, lime, and chili powder in the dressing add incredible flavor without adding incredible calories, and the black beans and leafy greens are slam-packed with protein, iron, and other nutrients.
What You'll Need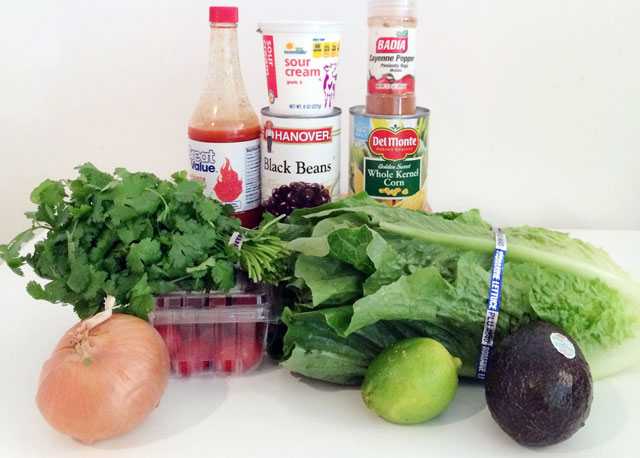 Dressing:
1/3 cup chopped fresh cilantro
2/3 cup light sour cream
1 teaspoon ground cumin
1 teaspoon chili powder
Juice from one lime
1/4 teaspoon salt
1 teaspoon Tabasco sauce (optional, for spice)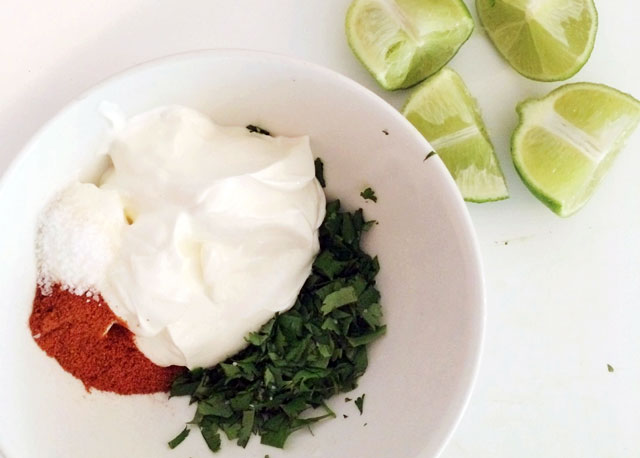 Salad:
4 cups shredded lettuce
2 cups chopped roasted chicken breasts (usually one chicken breast yields one cup, so this will require two chicken breasts)
1 cup diced tomatoes
1/2 cup diced avocado
1/3 cup sliced red onion
1 can of black beans, rinsed and drained
1 can whole-kernel corn, rinsed and drained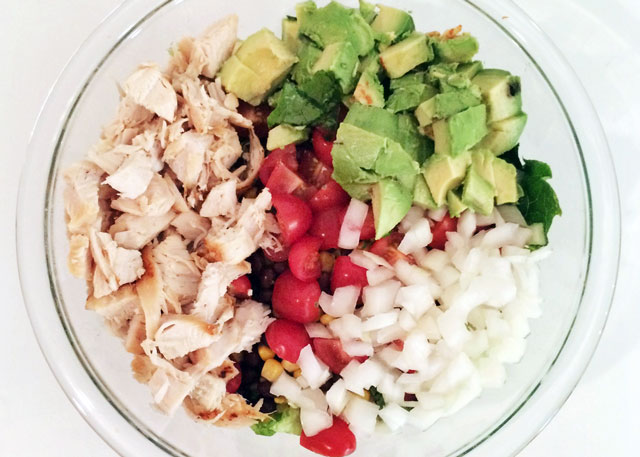 What To Do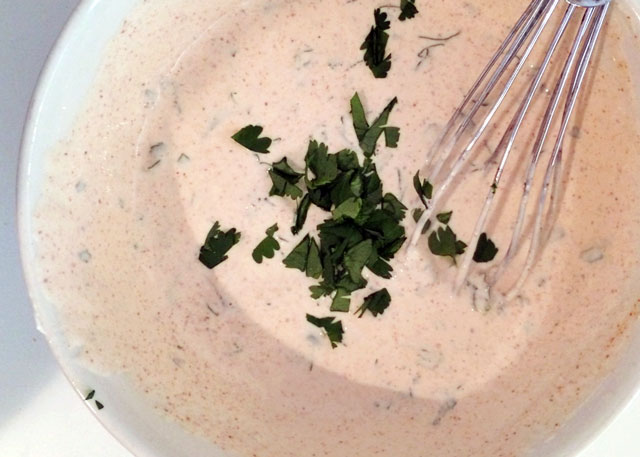 Combine all dressing ingredients and stir until well mixed. Set dressing aside.
To prepare salad, wash and dice all ingredients appropriately, then combine in a large bowl. Drizzle dressing over salad, tossing it gently to coat.
Serve immediately, as if you could help it!