Heat-Related Sickness
During the summer months, people typically spend more time outside enjoying outdoor activities such as playing sports, swimming, camping, and hiking. While these activities are fun, they can also put you at risk for developing heat-related sickness.
Types of Heat-Related Sickness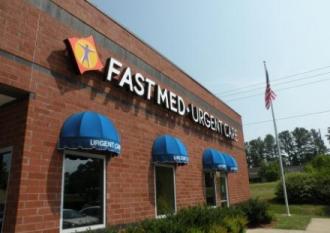 Heatstroke – Heatstroke occurs when the body is subjected to prolonged heat exposure and loses the ability to regulate its own temperature. This causes the body temperature to rise, often to 105°F or higher.
Heatstroke is an extremely dangerous heat related sickness and can be life-threatening, even with immediate treatment. Symptoms of heatstroke include confusion, loss of consciousness, and seizures.
Heat exhaustion – Heat exhaustion occurs when the body loses salt and water due to excessive sweating. Symptoms typically include:
Heavy sweating
Weakness
Cold, pale, and clammy skin
Fast, weak pulse
Nausea or vomiting
Fainting
Heat cramps – Heat cramps are caused by loss of bodily fluids and salt and are often the first sign of heat-related sickness.
Heat rash – Heat rash occurs when sweat is unable to evaporate from the skin. Heat rash commonly affects babies and adults who live in hot, humid climates. The appearance of heat rash depends on the type, but can range from clearish-white bumps to red bumps to large flesh-colored bumps.
Preventing Heat-Related Sickness
You can prevent heat related sickness by:
Avoiding too much physical activity during the hottest parts of the day.
Drinking plenty of water, juices, or rehydration drinks to keep hydrated before and during exercise, especially if you sweat a lot.
Avoiding spending too much time in the sun.
Trying to stay as cool as possible.
If you believe you are experiencing any of the symptoms of heatstroke, you should call 911 immediately.
If believe you are suffering from another type of heat related sickness, the best thing to do is try to cool off and sip water. If your symptoms continue, you can visit your local FastMed Urgent Care for treatment.