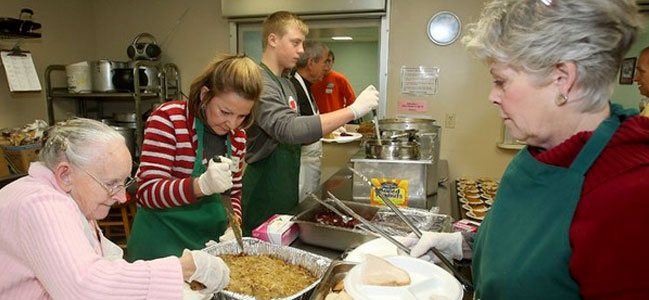 FastMed Urgent Care in Hendersonville, North Carolina has partnered with Hendersonville Rescue Mission to host a food drive throughout the month of August. From now until August 31, stop by FastMed Urgent Care in Hendersonville and drop of any non-perishable food items. This food drive is part of FastMed Cares Community Program, a commitment by FastMed to stay involved, help and serve local Henderson county residents beyond providing urgent medical treatment. FastMed's donation hours are Monday-Friday 8:00am-8:00pm, and Saturday-Sunday 8:00am-4:00pm.
Examples of non-perishable food items include:
Canned beans and vegetables
Canned tuna or salmon
Canned soups
Cereal
Dried fruits
Granola bars and power bars
Multivitamins
Nuts and trail mix packs
Peanut butter
Pasta
About the Hendersonville Rescue Mission
The Hendersonville Rescue Mission is a non-profit organization dedicated to feeding the hungry, providing shelter for those in need, and implementing various programs to help people get back on their feet. The rescue mission has also added the Hendersonville Christian Outreach Ministry and other learning centers as part of their services. To learn more about the Hendersonville Rescue Mission and how you can volunteer or donate, click here.
About FastMed Urgent Care in Hendersonville
FastMed Urgent Care in Hendersonville North Carolina provides walk-in treatment for non-life-threatening medical injuries and illnesses 365 days a year to the residents of Hendersonville and Henderson County. FastMed provides patients with access to onsite digital x-rays, labs, EKGs and employer services, from drug screens and physicals to post-injury treatment and evaluation. FastMed Urgent Care is located beside Firehouse Subs at 825 Spartanburg Highway. For more information visit www.fastmed.com.
More information on the FastMed Cares Community Program is available at http://www.fastmed.com/fastmedcares.
Stop by and drop off your non-perishable food items today!