FastMed Urgent Care provides quality healthcare that is low cost and convenient. If you are experiencing illness, infection, or injury, our walk in clinics are open 365 days a year with extended hours. Our qualified healthcare professionals aim to get you treatment within an hour, so you can get the care you need as quickly as possible.
FastMed's walk in clinics don't require an appointment, so you can come in whenever you need to. We are open for extended hours on weekday and even offer weekend hours. If you are wondering "how to tell if I have bronchitis?" then FastMed can help you figure out if the symptoms you may be experiencing indicate that you have bronchitis.
FastMed Can Help if You Think You Have Bronchitis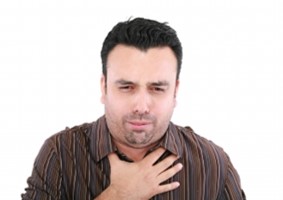 FastMed Urgent Care has a committed team of qualified medical professionals that can help you get on the path to better health. If you are experiencing illness and need immediate treatment for your non-life-threatening condition, FastMed is a great place to get quick and quality care.
If you are trying to figure out "how to tell if I have bronchitis," FastMed can assist you in identifying what you're experiencing symptoms of. Bronchitis affects your bronchial tubes, which carry air to and from your lungs. You become sick when the lining of these tubes becomes inflamed. This can be caused by a cold, flu, or another respiratory infection, or if you are a smoker.
There are a few symptoms of bronchitis; however, they are somewhat common, so you'll still want to seek professional medical attention.
Coughing
Shortness of breath
Runny nose
Fever or chills
Chest discomfort
Excessive mucus production
Acute bronchitis is relatively common, as you may improve without treatment in just a few days. However, with acute bronchitis, you may continue to have a cough for a few weeks. If you repeatedly have bouts of bronchitis, you may have chronic bronchitis. Chronic bronchitis is more serious and requires medical attention.
If you're having trouble knowing "how to tell if I have bronchitis," or if you're experiencing symptoms for longer than a few weeks, don't hesitate to consult FastMed's qualified healthcare professionals.