FastMed Urgent Care is the perfect place to quickly and conveniently meet all of your healthcare needs. Our walk-in clinics are open 365 days a year with extended hours, so FastMed can provide you with immediate care in Winston-Salem, NC. No appointments are necessary, so come in to the location near your neighborhood and get the treatment you need.
FastMed can help whether you are dealing with an injury, illness, or infection. Our professional healthcare providers are sensitive to your needs and committed to providing you with quick and quality care.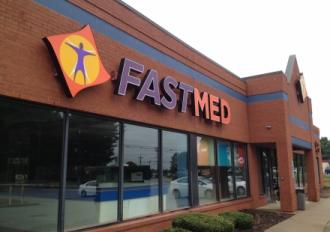 FastMed Is Equipped to Provide You with Immediate Care
FastMed Urgent Care walk-in clinics are ready to provide you with immediate care when you need it most. We understand that injuries or sickness can strike at the most inconvenient times, so we do our best to be available when you need healthcare. Here's how we do it:
Late Weekday Hours — 8:00 am until 8:00 pm
Weekend Hours — 8:00 am until 4:00 pm
No appointments necessary
In and out within 1 hour
We want you to receive treatment for whatever may be ailing you as quickly as possible. If you want to help decrease your wait time even more, you can check in with our online ZipPass system. ZipPass displays the next available check-in time, which is usually a time when our patient volume is low. This may help you have an even shorter wait time to see one of our medical professionals.
FastMed Urgent Care is not only committed to providing you with convenient care but also with low-cost healthcare. And we accept most major credit cards to make care even more available. If you need immediate care in Winston-Salem, NC, don't hesitate to visit a FastMed walk-in clinic today.