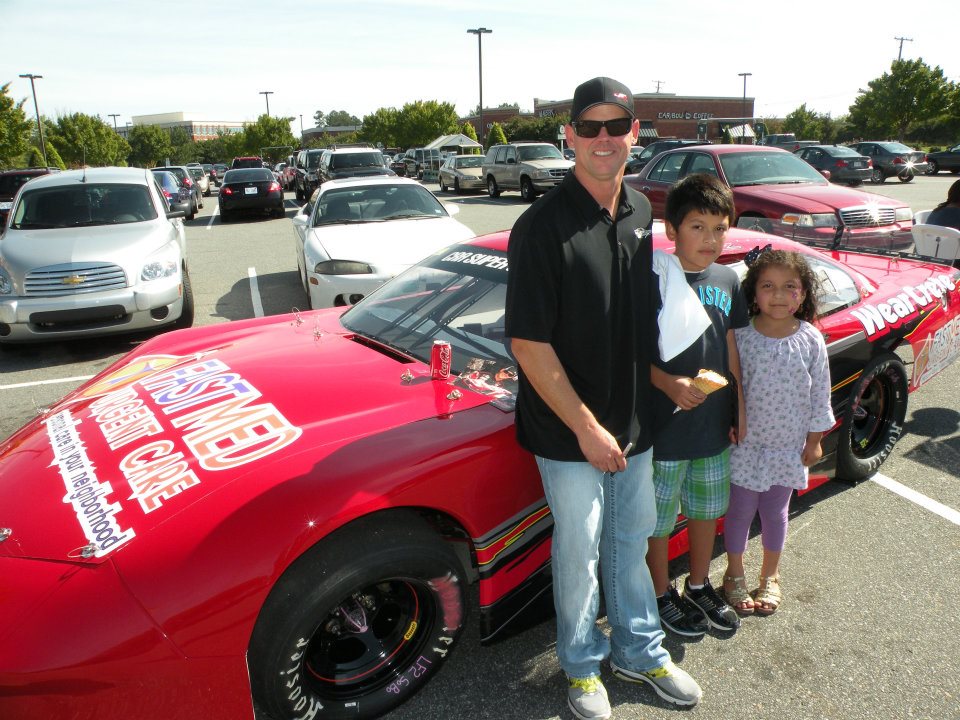 Interview with Jeff Fultz, FastMed's Race Care Sponsored Driver
By Shaye Barber
Can you tell me a little about who you are and what you do?
"I'm a race car driver and I race professionally all over the country on tour series. I'm originally from Cincinnati, Ohio, and I moved to North Carolina in 1999. I use to work for a variety of racing teams building and repairing cars all while I was professionally driving. Currently, I'm based in Mooresville, NC the racing capital of the US."
How long have you been working with FastMed?
"I've been working with FastMed since last year. I have a development program and I get to bring different drivers of all ages to FastMed sites to meet and greet and give autographs. FastMed is a great fit for me."
What do you think of FastMed Urgent Care?
"I think the company is great. I needed services from FastMed in Greensboro once. I was in the area and I need medical attention. Compared to other urgent cares, FastMed was so warm and caring; and I've been to more urgent cares than I can even remember. FastMed has a way of making me feel comfortable, and I get that 'at-home' feeling. The staff always makes me feel welcome, and I really feel as if they genuinely care about my well-being."
What do you enjoy most about reaching out to the community?
"Oh, I think it's very important to reach out to my fans. It's always a great way to show them that you care. It's also a good way to get the FastMed brand out there. People constantly ask about my FastMed logo and I'm always glad to tell them about the company and how much I enjoy working with them."
Would you refer people to FastMed?
"I refer people all the time, and I love telling people how great FastMed is. Because of the logo, everyone is curious about FastMed, so it gives me a chance to keep people in the loop about the company. I mean, it's such a great company."
Where can fans go to get an autograph from Jeff Fultz?
"You can find me at the following events throughout North Carolina this year!"
March 24, 2012: FastMed grand opening in Aberdeen, NC
April 7, 2012: FastMed grand opening in Harrisburg, NC
May 5, 2012: FastMed grand opening in Durham, NC
May 19, 2012: Race City Festival in Mooresville, NC
June 9, 2012: FastMed grand opening in Statesville, NC