Intestinal pain can have several causes, including intestinal obstruction, enteritis, and Crohn's disease. If you've never heard of any of these, don't worry. Here at FastMed Urgent Care, we are accustomed to explaining and treating a wide range of ailments, infections, and conditions. Have intestinal pain? Not for long!
FastMed has several walk-in clinics throughout Arizona and North Carolina. Because we are open 7 days a week and available without an appointment, FastMed is an affordable alternative to the emergency room for non-life-threatening conditions.
Fighting Intestinal Pain Takes Guts!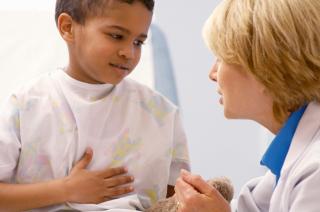 Your intestines consist of 2 major subdivisions: the small intestine and the large intestine. You may find it surprising that the small intestine is actually longer than the large intestine, measuring almost 2,700 square feet – the size of a tennis court! The large intestine, on the other hand, is much broader than the small intestine and is responsible for absorbing water and salts from food and eliminating any residual waste products left over.
Intestinal pain can result from a malfunction in one or both of your intestines caused by the following:
Intestinal Obstructions occur when your intestines fail to work properly or as a result of something blocking part of your intestine. Intestinal pain from an obstruction can be extremely painful and requires prompt medical treatment.
Enteritis is usually the inflammation of your small intestine, though the inflammation sometimes includes the stomach and large intestine. The leading cause of enteritis is consuming food or water that has been contaminated with bacteria.
Crohn's disease is an inflammatory bowel disease that causes inflammation of your intestinal tract. Did you know your intestinal tract includes your mouth, esophagus, stomach, small intestine, large intestine, rectum, and anus?
Intestinal pain isn't fun, but getting the proper medical care can be. Don't believe us? Ask Dr. Kyle! At FastMed, our commitment extends beyond the doors of our urgent care. We spread the word about FastMed through word of mouth, community events, local school programs, local sports programs, not-for-profits, and many other community organizations. Find a FastMed in your neighborhood and join the fun today!