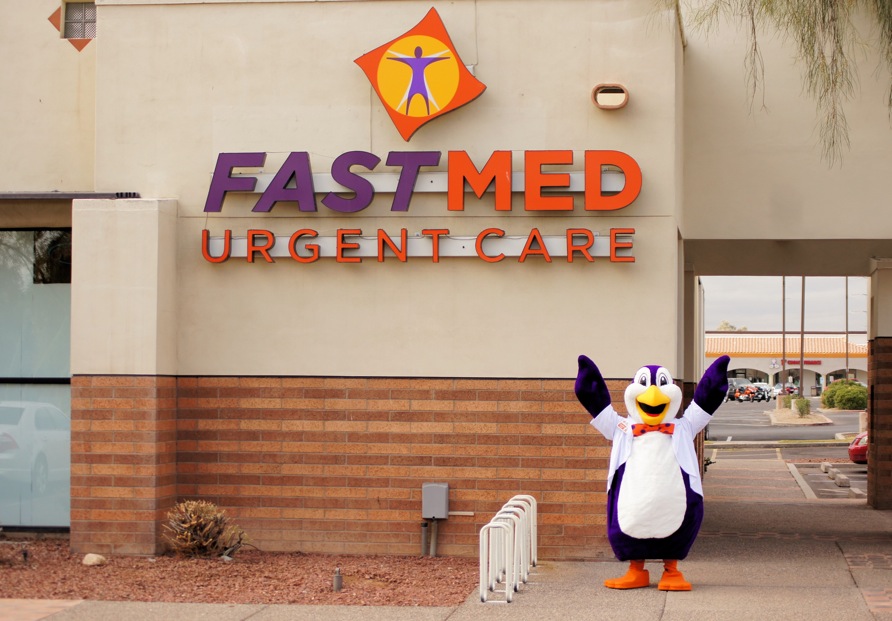 At the South Pole, penguins are white, black and gold. They're called Emperors. For our friend FastMed Fred, a purple penguin, living among these regal creatures was tough. He stuck out like a bruised knuckle.
That's why Fred came north. Over the Andes and across the Caribbean, he visited Arizona, Texas and North Carolina. He wanted to make new and different friends. Now we're lucky to announce this adventurous penguin is the latest addition to our team.
You'll be hearing a lot from FastMed Fred in the future. He is going to help us teach kids about common health issues. He'll cover topics like hydration, sunscreen and hygiene — all things FastMed Fred had to learn when he made his trek to the United States.
Each day, FastMed Fred discovers something new. We look forward to sharing his healthy choices and the lessons he learns with your children.
Join us in welcoming FastMed Fred to the team!