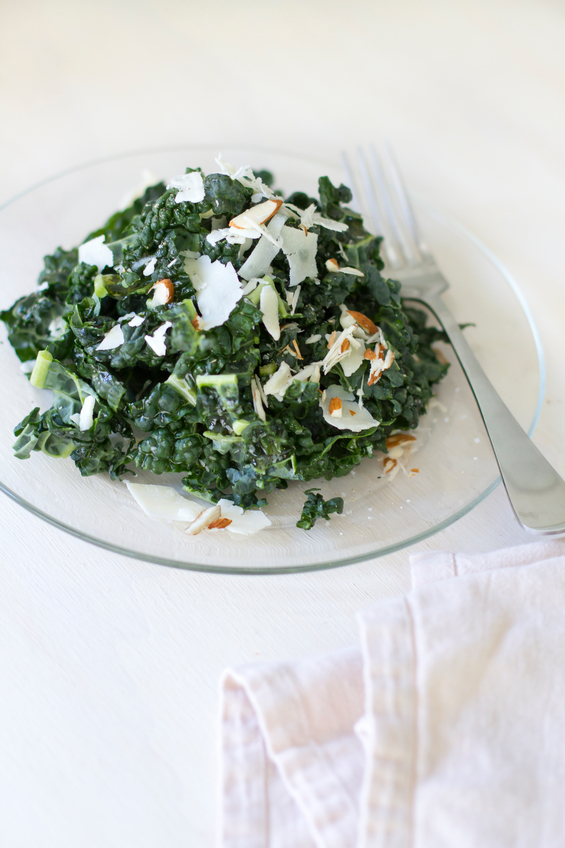 So you've heard a lot about kale. It's all the rage these days. Every health food nut you know is telling you kale is the new super food. But how do you eat it? How do you make a big leafy plant delicious? Well, we've got you covered.
Our Kale Salad with Lemon and Parmesan takes a great, healthy food and transforms it in a simple way. As a bonus, your kids will love it—because there's cheese involved.
Let's get started with the recipe and a how-to video. Then try it yourself!
What You Need
2 bunches of kale
1 fresh lemon
½ cup of olive oil
1/3 cup of shredded parmesan
salt & pepper to taste
What to Do 
Break up the kale.
Wash and dry it. Use a salad spinner if you have one.
Toss the kale with olive oil. Squeeze in your lemon over the kale. Add Parmesan cheese.
Stir the salad thoroughly, and serve.
It's that simple! You can offer this as a simple side salad or add some grilled protein and have it for a meal. It's up to you.