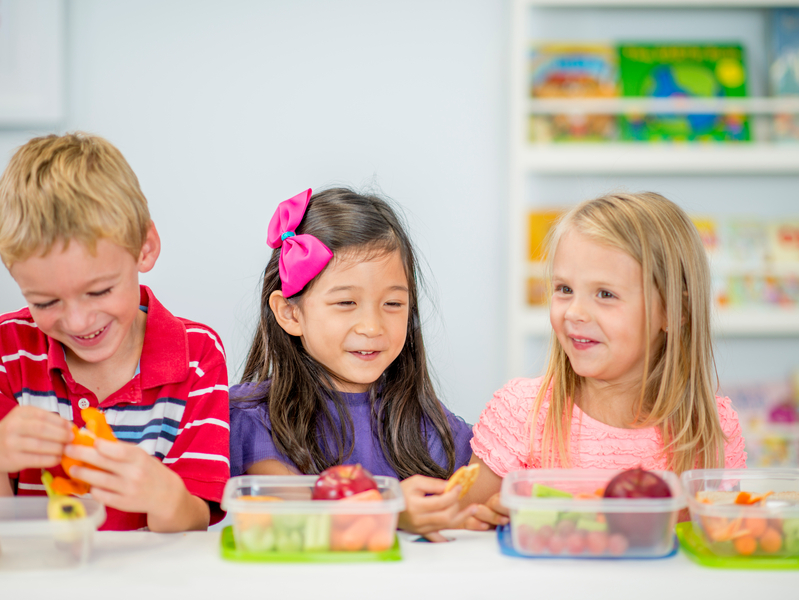 Parents, how many hours have you spent trying to get your kids to eat their vegetables?
If you're like most of us, the answer is painfully high, and you'll take any opportunity to make healthy eating more palatable. FastMed Urgent Care has one suggestion: make them look like fun!
These kid-friendly veggie rolls look like sushi and are fun to eat with your hands, which makes them a popular choice for tactile toddlers. They're chock full of the root vegetables carrots and jicama (a South and Central American root veggie a lot like a sweet potato), which contain crucial vitamins and minerals necessary for your child's healthy development. Carrots can protect against future heart disease, and jicama contains enough iron to keep your kids' hearts pumping strong, healthy blood for years to come. To round it off, cucumbers don't just add crunch; they're anti-oxidants!
We've got everything you need to know about this simple recipe below, including a how-to video. Take a look!
What You Need
2 sandwich bread slices, flattened
4 cucumber, 4 carrot, and 4 jicama lengthwise slices (each 6 inches long)
Sour cream or cream cheese (we prefer the cream cheese, but some people like to combine these ingredients into a spread: 3 Tbsp. cream cheese mixed with 1 1/2 Tbsp. sour cream
What to Do
Flatten the bread slices with a rolling pin and spread cream cheese (or your dairy spread of choice!) over them. Lay 2 carrot, 2 cucumber and 2 jicama matchsticks in the middle of each slice, and let the ends hang over the edges of the bread. Roll up your bread, pressing it gently to seal. Cut each roll into 4 equal pieces, and voila! A delightful, nutritious child treat.