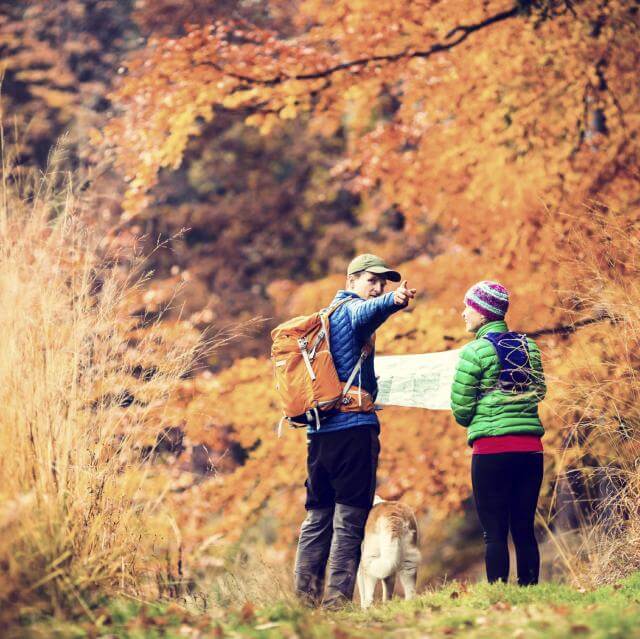 As the leaves change, the hills around Candler will fill with oranges, yellows and reds. Snaps of branches and the autumn breeze will call us out of the house. Yes, fall is taking hold, and that means strapping on the boots and venturing out, hopping on rocks in a river, finding a trail, maybe fueling up the grill and throwing a log in the fire pit. It's time to get outside, to experience all the joys of a new season. All the joys… all these joys are… completely dangerous, actually.
Sorry to be a bummer, but we're worried about you. Seriously. Careful on that mountain! Make sure that's not poisonous! Beware of snakes! Don't overdo it with the lighter fluid!
We know it's hiking season. It's beautiful. But we're concerned. Accidents can happen in the woods and we want to make sure you're being smart. Keep these few things in mind if you're hiking around Candler this fall.
At the Candler FastMed Urgent Care, our friendly staff is available from 8:00 am to 8:00 pm on weekdays and 8:00 am to 4:00 pm on the weekends. We can get you in, out and back on trails in a fraction of the time it takes to visit the local ER. Plus, FastMed costs only a fraction of the price and you can look into our Savings Plan, which helps qualified individuals get the healthcare services they need at a flat price of $35.
Find us in Candler at 511 Smokey Park Hwy. near the BI-LO. If you're in a hurry, have a path to conquer or some leaves to see, check in online to save some time. We hope your travels this fall are safe and event-free, but if you need medical assistance, don't hesitate to visit FastMed. We'll help you get back out there!