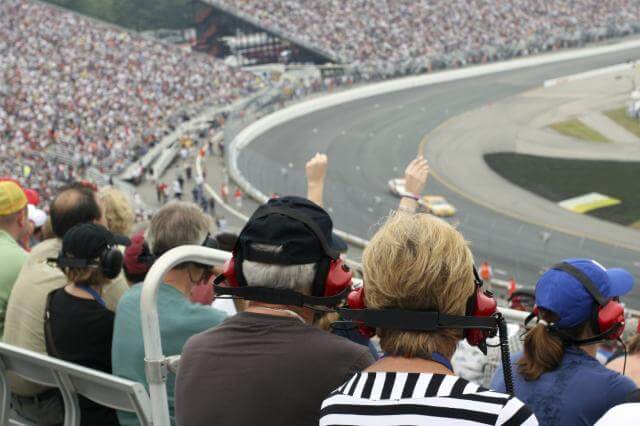 Located near the birthplace of NASCAR, the FastMed Urgent Care in Concord, North Carolina is your emergency room alternative should you need medical attention on race weekend. Located just five miles from the world-renowned Charlotte Motor Speedway, FastMed is equipped to get you in and out quickly, so you can get back to the racing festivities.
NASCAR calls Concord home a few times every year. Your local FastMed is open and available during each of those weekends, whether you're in town for the Coca-Cola 600 on Memorial Day or waiting until the heat clears for the Bank of America 500 in October. When you're tailgating for a race, we recommend drinking plenty of fluids, wearing sunscreen, and staying with a group of people. Race weekends are crowded, loud, and sometimes chaotic. We want you to be safe out there.
In addition to treating the scrapes and bruises you may suffer in the crowded speedway parking lots, or maybe the occasional ruptured eardrum, the Concord FastMed also handles your family's regular medical needs. We can perform physicals for the kids if their sport of choice involves footballs instead of tires, we offer X-rays and lab tests, and we can stitch up chins and cheeks if living room roughhousing gets out of hand.
Your Concord FastMed is dedicated to the community. Our staff lives in the area and comes to work each day intent on treating friends and neighbors. It is why we support the Carolina Miracle League, a nonprofit organization that helps children with mental and physical disabilities play baseball. If you know a child in the Charlotte area who wants to get in the game, we encourage you to find more information and register online.
If there is one thing Concord knows, it's speed. That's why we recommend our online check in, which can save you valuable time. Around here, life is a race and you can count on FastMed to keep you out there on the lead lap.