Local Medical Center for Urgent Care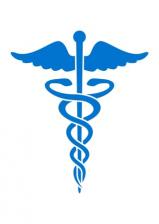 A local medical center for urgent care is designed to treat minor illnesses and injuries, such as ear infections, allergies, sprains, and cuts and lacerations. Unlike "convenient care clinics," which are located in a supermarket or store, FastMed has established itself as a local medical center for urgent care with locations in North Carolina and Arizona. 
FastMed medical centers for urgent care offer a wide range of services, including broken bones, moderate cuts and lacerations, and many common injuries and illnesses. FastMed has the latest diagnostic equipment, digital X-rays, and EKG equipment. .We also have in-house labs to control and complete the testing process, saving patients the time and money spent using an outside vendor. Unlike a doctor's office, FastMed Urgent Care can often give you same-day test results. Having a rapid-response test for strep throat at FastMed will get you on antibiotics sooner and will hopefully reduce the duration and severity of your symptoms.  
When it comes to a medical center for urgent care, the benefits of FastMed are clear:
Convenient Location: You want a medical center for urgent care close to your home or office.  FastMed locations are all across North Carolina and Arizona.
No Appointment Needed: Being sick isn't something you can schedule. Walk-ins are always welcome at FastMed Urgent Care, and you can check in online.
Healthcare Quality: A medical center for urgent care should deliver top-quality healthcare.  You will never sacrifice quality for convenience at FastMed.
Affordable:  We take most major insurance plans and also offer a discount program to help you manage the cost of your healthcare.
FastMed Medical Center for Urgent Care Services
Delivering personal, professional, and affordable urgent care when you need it is one of FastMed's founding goals. We apply this standard of service for a variety of urgent care needs:
Adult and Pediatric Urgent Care
Mild to moderate illness
Injuries and orthopedics
Physicals for children and adults
Vaccinations and flu shots for children and adults
Acute and chronic illness management
Gynecological exams and sexual health care
More Articles:  Walk in Health Clinic | Bronchitis | Sports Medicine | Urgent Care vs Emergency Room  | Occupational Health Forms | Walk in Clinics