Find Doctors at a Neighborhood Medical Clinic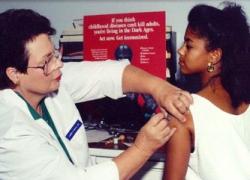 Taking care of your health is so important but with work and family responsibilities – it can be hard to prioritize the time. FastMed Urgent Care locations are  community-based medical clinics that help you find doctors close to home. FastMed is convenient, affordable and offers the quality healthcare you want for your family. At FastMed, you'll find doctors who can serve as your primary care physician or family doctor.  We specialize in the treatment of non-life-threatening illnesses and injuries, such as strep throat, bronchitis or urinary tract infections  In case of injury, we take and read digital X-rays on site to move forward with the proper treatment immediately. 
Find Doctors: Professional Care, Walk-in Clinic
We understand that when illness strikes, it's not always during the week or between 9:00 and 5:00, and it doesn't necessarily occur with advance notice so that you can set up an appointment.  FastMed Urgent Care locations are walk-in clinics that are open 365 days a year. If you or your child is hurt or gets sick, you will never have to wait out the weekend or a holiday to find doctors – just go to FastMed.
Adult and Pediatric Urgent Care:
Mild to moderate illness
Injuries and orthopedics
Physicals for children and adults
Vaccinations and flu shots for children and adults
Acute and chronic illness management, including diabetes, high cholesterol, hypertension, and endocrine issues
Gynecological exams and sexual health care
You don't need an appointment, walk-ins are welcome but you can check in online - we try our best to get every patient in and out within a hour.  FastMed a quicker, more convenient and cost saving alternative to the emergency room when you are facing a non-life-threatening injury or illness.