It's winter. You know what that means? It means hot chocolate, holidays, and snow. Though it's all fun and games and merriment, you still have to be careful of the biting cold that may come nipping at your nose. Right now, you may be thinking back on holidays and songs of Jack Frost, but the cold can cause serious medical conditions.
So, if you've been exposed to the cold for an extended time and have numb fingertips, toes, ears, or anything else, come to FastMed.
The Three Degrees of Frostbite
Frostbite is the freezing of our skin or body tissue, and it is caused by either prolonged exposure to cold temperatures or shorter exposure to extremely cold temperatures. Frostbite can be painful, but it isn't always serious.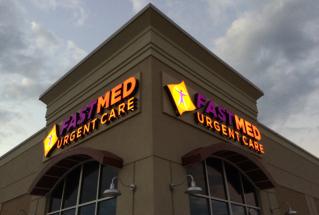 Take a look at the three degrees of frostbite:
Frostbite usually affects the face, ears, or fingertips, causing numbness. 
Superficial frostbite affects the outer layer of skin.
Deep frostbite causes the skin and underlying tissues to freeze. Deep frostbite can cause permanent damage, depending on the severity of the frozen tissue.
Many people with frostbite experience numbness in the fingertips or other exposed areas of the body. Those who have superficial frostbite might also experience numbness accompanied by itching and burning, once the skin warms up again. Severe frostbite may cause your skin to take on a white, grayish-yellow color — or even a black tone. In addition to coloring, the skin may feel hard, waxy, and numb.
Most of the time, frostbite can be treated at home just by warming up your skin. However, superficial and deep frostbite require the care of trained medical professionals. If not treated properly, frostbite can lead to serious damage. Whether Jack Frost bites on a weekend or a holiday, FastMed has you covered. Our walk-in clinics are open 7 days a week all year long.
For more information about staying safe during the winter months, like us on Facebook or follow us on Twitter.