What are the Requirements for a CDL Permit?
Learning about the requirements for a CDL permit will help you prepare to successfully obtain a permit. Bus and truck drivers must be healthy, safe, and medically fit to drive. To ensure that commercial motor vehicle drivers are physically qualified to engage in interstate commerce, independent truckers must receive a DOT physical every two years.
Requirements for a CDL Permit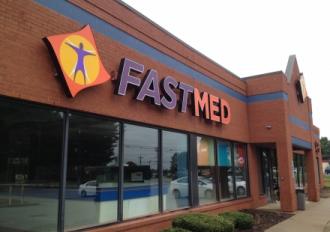 Before you begin studying or taking practice tests, make sure you are eligible for a permit. You must be over 18 (or 21 if you want to drive across state lines) and have a current driver's license.
The next step is to take a written test which does not involve any driving. This test is very similar to your regular driver's license test, except all the multiple-choice questions are about commercial driving topics.
Several resources can help you prepare for the permit test, and reading your state's commercial driver manual will inform you of particular CDL permit requirements. Some topics covered on CDL permit exams include:

Vehicle inspection

Communicating with other drivers

Shifting gears and basic control of your vehicle

Controlling speed and managing space with other vehicles

How to see or anticipate hazards

Distracted driving and driving while drinking

Railroad crossings

Driving in emergencies, at night, and in different weather conditions

Braking and skid control/recovery

Accident and emergency procedures
After you've studied and passed several permit tests, you're ready to sit for your commercial driver's license. Getting your CDL requires a written test, a driving test, and a DOT physical.
FastMed Offers DOT Exams to Meet Requirements for CDLs
FastMed is proud to offer Department of Transportation physicals to help ensure safety on the road for commercial vehicle motorists. We provide services for anyone needing to have a DOT physical in order to obtain a commercial driver's license. By choosing FastMed as your exam location, you can know that:
Your FastMed DOT Examiner is certified and up-to-date with the National Registry system and has met the standards of your state laws and Federal Motor Carrier Safety Regulations.

All FastMed DOT Examiners are required to transmit monthly driver exams to FMCSA and are subject to periodic monitoring and audits.

All FastMed DOT Examiners must maintain certification by completing training every five years and passing the exam every 10 years.
With locations open every day of the week, offering extended hours, and offices open nights, weekends, and even holidays, FastMed Urgent Care clinics provide DOT exams with no appointment needed. Visit your local FastMed for your CDL physical exam requirement today.