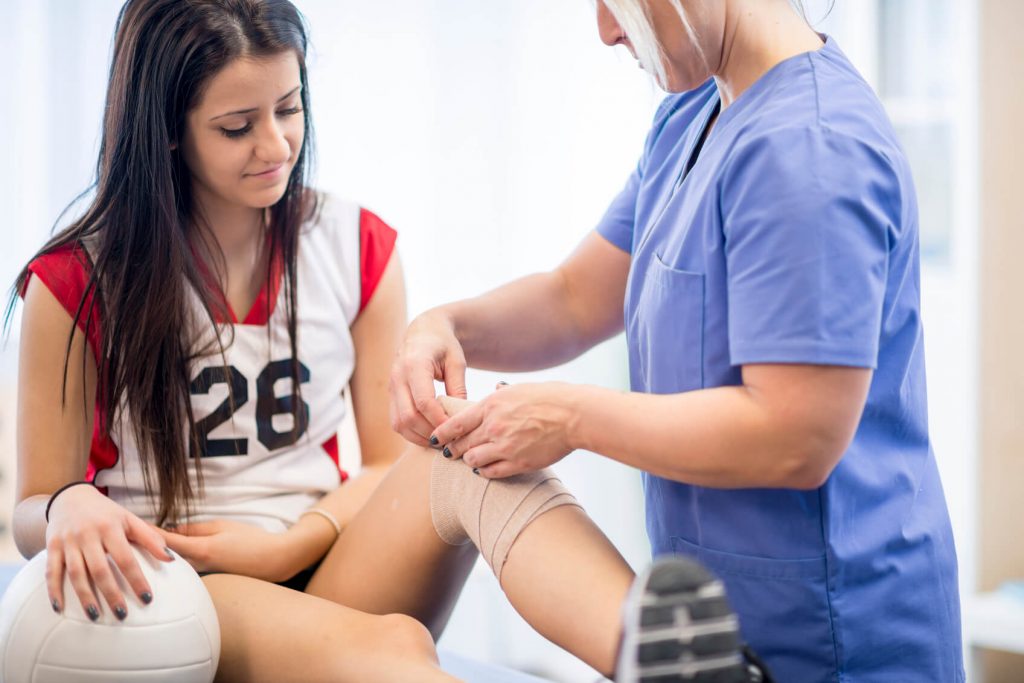 Get in the Game!
All FastMed Urgent Care clinics offer sports physical examinations, and from February 23 through March 31, 2015, select North Carolina FastMed locations will be offering a $15 FastMed sports physical voucher!
Click here for the $15 FastMed sports physical voucher for the following participating locations:
FastMed asks student athletes to bring the following information to complete the participation physical evaluation or PPE:
Current immunization records – Immunization record card with most recent vaccines, dates given, and provider
Family health history – Any chronic medical illnesses such as diabetes, asthma, heart arrhythmia or murmurs, epilepsy, kidney problems, or seizures that may impact sports participation
Injury history – Prior personal injuries including surgeries or hospitalization, concussions, fractured or broken bones, repeated swelling joints or dislocations
Medications list – Any current medications
Corrective lenses – Corrective lenses for eyes
Exam Form – A copy of the official NCHSAA Pre-participation Sports Physical Medical Examination Form. To download the form, click here
A Parent – Minors must be accompanied by an adult chaperone or guardian and have parental/guardian permission
All of FastMed's urgent care clinics provide physical examinations 365 days year, 8am to 8pm Monday through Friday, and 8am to 4pm Saturday and Sunday. To expedite receiving your physical exam, FastMed offers online check-in to help reduce potential wait time, click here for FastMed's ZipPass check-in.