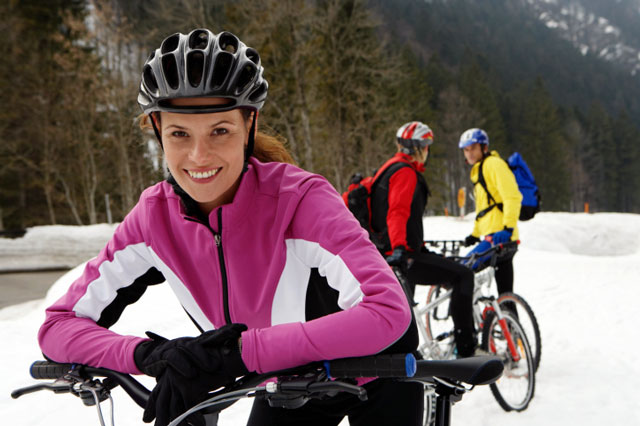 As a Durham, NC resident, you live in an area famous for mild autumn and winter weather. While much of the rest of the country has to stay indoors during winter months, in Durham there are all kind of ways to get in some outdoor activity to maintain your healthy lifestyle. Here are a few of our suggestions to help you take advantage of living in a place like Durham.
American Tobacco Trail
One of the coolest year-round outdoor attractions in the Durham area is the American Tobacco Trail. The ATT is a converted railroad corridor that offers more than 22 miles of paved and unpaved trails. The trail opened in 2000, and the project spans Durham, Chatham, and Wake counties – and there are plans for expansion in the works! The ATT is ideal for cycling, running, horseback riding, in-line skating, and hiking. There are even opportunities for wildlife observation.
Eno River State Park
Durham residents have long cherished the unspoiled, natural environment of the Eno River State Park. Based around the river itself, the park covers over one thousand acres of land that include trails, streams, and woodland. There are dozens of opportunities to explore the park's varied terrain on foot, and canoeing enthusiasts can be found navigating the Eno into the late fall months. Durham birdwatchers and nature photographers enjoy opportunities to view migratory species and seasonal colors within a few miles of the city center. You can visit Events on the Eno  to find information on organized hikes, runs, and other events.
Duke Forest
Visitors from all around the Triangle enjoy another one of Durham's natural gems, scenic Duke Forest. Covering over seven thousand acres and extending into three counties, Duke University has shared this dedicated teaching and research facility with the general public. Wildlife abounds in the wooded areas and streams that cover the area. Perfect for hiking, cycling, and horseback riding, Duke Forest is one of the most tranquil natural settings to engage in colder weather activities.
Pumpkin Patches and Corn Mazes
The fall and winter months are full of holidays, and at least two of them – Halloween and Thanksgiving – have something in common: pumpkins. Whether you're carving one up to make a jack-o'-lantern or preparing your famous pumpkin pie, the best place to start is by visiting one of the many local Durham pumpkin patches to pick the great pumpkin of your dreams. Some area patches offer other outdoor activities including corn mazes and hayrides. With so many fun outdoor activities to choose from, why not make a day of it?
Ice Skating Rinks
While they may not all be outdoors, Durham has several excellent ice skating rinks for area skating enthusiasts to enjoy. Whether you want to play hockey, aspire to being the next Olympic skating medalist, or simply want to teach your family to skate, Durham has a rink that's right for your activity level.
Staying active during the cold winter months staves off cabin fever, and it will help you stay in shape so that you don't have to set a difficult New Year's resolution.  And remember that no matter what activities you choose for yourself this winter, preventing injury should be your first priority.