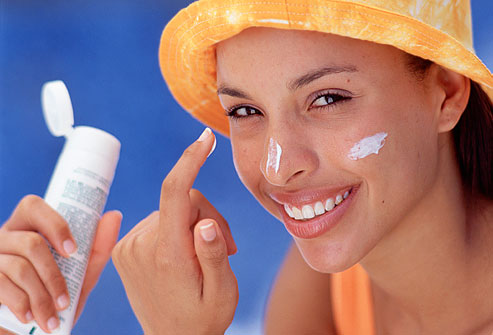 Summertime is filled with many enjoyable activities such as time at the lake, pool and BBQs; all with plenty of sunshine.   However, there are risks associated with these activities because of the sun's harmful rays.  It is important for everyone who is spending time outdoors to be mindful of this and take necessary precautions.
Many people are unaware that skin cancer is the most common cancer and nearly one million individuals are diagnosed with it annually.  There are higher risks associated with individuals who have certain characteristics/genetics.  These include:
Fair skin
Family history of cancer
Being 50 years old or older
Frequency of sunburns
Living in an area with an excessive amount of sunshine
The positive news is that skin cancer is highly preventative and treatable if caught in its early stages.  Methods to decrease your risk of being diagnosed are:
Wearing plenty of sunscreen; waterproof if spending time in the water and being sure to reapply frequently.  Click here to learn if your sunscreen is best for you.
Wearing a hat and staying in shade if possible.
Checking yourself for any abnormal looking spots or moles on your skin.  Click here to see what abnormal moles look like.
Getting a screening at least once a year if you are at higher risk or are heavily exposed to sunlight.
Do not let this information keep you from enjoying the outdoors, just be sure to take the necessary precautions before doing so. FastMed wishes you a safe and fun-filled summer!
Information taken from www.about.com
Written by – Ahna Erickson