Almost everyone has suffered from stomach ache and nausea at some point. While typically not harmful, stomach ache and nausea can be incredibly uncomfortable. Perhaps you are wondering, "What are the causes of stomach ache and nausea?" Residents of Roxboro, NC, have a place to go for answers: FastMed Urgent Care. With extended hours during the week, and hours on weekends and holidays, FastMed strives to offer medical care that is prompt, personal, and available when you need it.
What Is Causing Your Stomach Ache and Nausea?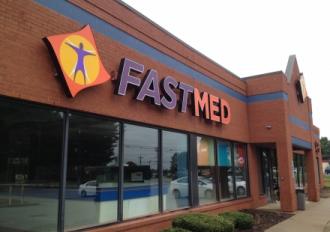 Stomach ache and nausea can be caused by a number of physical conditions.
Norovirus. Norovirus causes inflammation of the stomach or intestines. It can be contracted from person to person, through contaminated food or water, or by touching contaminated surfaces.
Pregnancy. Up to 70% of expectant mothers experience nausea at some point during early pregnancy. Although the cause of nausea during pregnancy is not fully understood, most doctors agree that it is linked to increased hormones, like HCG and estrogen.
Food poisoning. Food poisoning has some common causes:
Virus
Bacteria
Chemical
Poisonous metals
If you've consumed food or drink with any of these contaminants, symptoms usually start within a few hours of digestion, but it is possible that symptoms could take days or weeks to show up.
Motion sickness. Motion sickness occurs when your inner ear's perception of motion differs from your visual sense of motion. This sickness is commonly associated with travel, regardless if your means of transportation is car, plane, boat, or train. Even though children and pregnant women are more susceptible to motion sickness, it can affect anyone.
Although most causes of stomach ache and nausea will go away on their own, you should seek medical assistance if the symptoms persist or become unmanageable. FastMed Urgent Care is committed to serving the Roxboro community with a high level of quality, personal care, affordable and convenient urgent care, family practice, and other specialty medicine services. Find us on Facebook to stay connected!