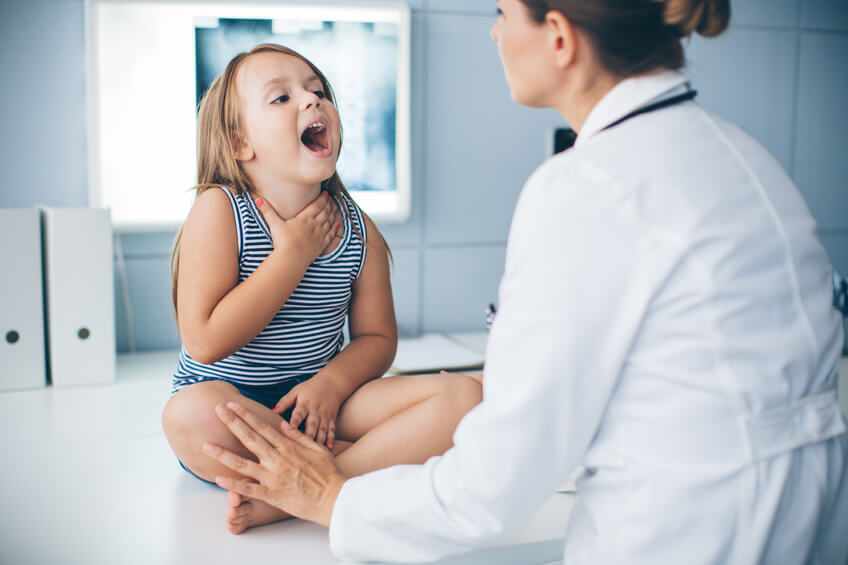 Strep Throat is an infection of the pharynx and tonsils caused by common bacteria called Streptococcus.
Sore throat, fever, chills, body aches, and headache. In children, it can also cause nausea or loss of appetite.  If children under six have strep throat, their throat might not even be sore and could only show signs of fevers and nausea.
Based on your symptoms the provider can help determine if it is Strep.  If needed, a simple in-house test can determine if you have strep A, which is the more common strain.  We can take a throat culture to further evaluate your symptoms if necessary.
A simple course of antibiotics will cure Strep.  Be sure to complete your course or it may return.
Yes! If you have Strep Throat, you are highly contagious. After following a course of antibiotics for 48 hours, you won't need to worry about infecting others around you.
When do I know if I need to be re-evaluated?
Your symptoms should resolve after 72 hours of antibiotic therapy.  If you have not improved by then, we would like to have you return for a re-evaluation.
Is there anything I can do at home?
Yes. The most important thing is to change your toothbrush on day 4 of your antibiotics. This is because you could re-infect yourself.  Popsicles are helpful in relieving pain as well as gargling with warm salt-water.  Also, over-the-counter pain relievers and fever reducers may be needed.
If I had my tonsils removed can I still get Strep?
Yes, you actually can. However, it should decrease the frequency.
If you ever have a sore throat or are unsure of how you're feeling, come to the nearest FastMed where a caring provider can answer questions and help you determine what it could be.
Thank you once again for taking the time to read our blog.
Waseem Garbia, PAC, Practice Manager of FastMed Clayton