Testing Blood Glucose Levels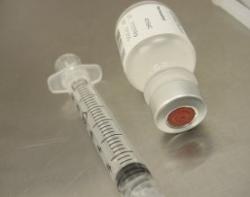 It is very important to monitor your blood sugar if you have diabetes, prediabetes, or even a history of diabetes in your family. Testing blood glucose levels at FastMed Urgent Care clinics is an important part of your health routine. Because FastMed offices have on-site labs, we can quickly get your test results back to you. We're open any day you need us – holidays and weekends included – and you never need an appointment.  Just type in your zip code to find a FastMed walk-in clinic near you and let us find out your testing blood glucose levels.
Kinds of Diabetes
Type 1 diabetes occurs when the body's own immune system destroys the insulin-producing cells of the pancreas (called beta cells). As a result, the bodies of people with type 1 diabetes do not naturally produce insulin.
Type 2 diabetes, which comprise a majority of cases, produces insulin in the body, but not enough of it. Sometimes their bodies do not use it effectively, which is known as insulin resistance syndrome.  As a result, 

glucose builds up in the blood instead of going into cells; therefore, the body's cells are not able to properly function. Untreated diabetes can have potentially life-threatening complications.
Testing Blood Glucose Levels – Kids with Diabetes
It used to be rare that children were diagnosed with type 2 diabetes. Unfortunately, that is no longer the case.
Children and adolescents diagnosed with type 2 diabetes are generally between 10 and 19 years of age, obese, have a strong family history for type 2 diabetes, and have insulin resistance.