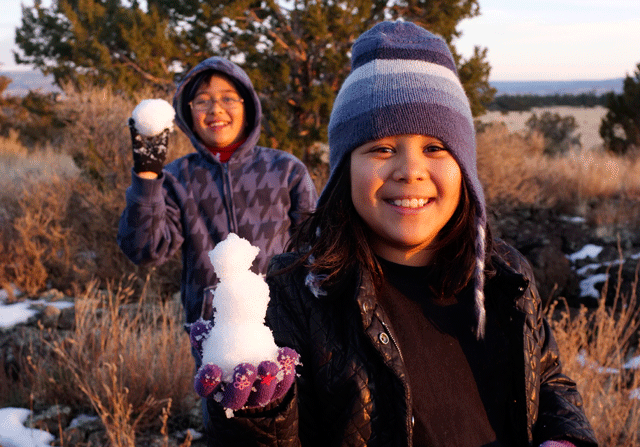 Winter is coming to the mountains of North Carolina, and that means it's time to look for ways to stay active outdoors and enjoy the crisp air and beautiful scenery when weather permits. Hickory is fortunate to have an excellent assortment of outdoor places to visit during the winter months. Let us suggest a few of the unique and interesting options for your consideration.
In and Around Town
If you want to stay in the downtown area, you can combine your holiday shopping with a visit to the Hickory Christmas Tree! You'll find it near the intersection of North Center Street and Main Avenue after the lighting ceremony (and Christmas Parade!) at the end of November. If you'd rather take a walk, you can enjoy some of the beautiful historic homes in and around town that are preserved by the Hickory Landmarks Society.
Put it in Park
The Hickory metropolitan area offers numerous recreational facilities and parks for your sightseeing and hiking pleasure. Lake Hickory has five public access areas in cooperation with the North Carolina Wildlife Resources Commission that are available year-round for boating and fishing enthusiasts. Visit the highest point in Catawba County at Bakers Mountain Park. If you enjoy waterfalls, try camping and fishing South Mountain State Park or visit the falls and the old Meytre Grist Mill at McGalliard Falls Park.
Variety
For more active outdoor experiences, take in some natural beauty while you hike or bike the 220-mile expanse of the Carolina Thread Trail, an ongoing regional trail network project that will eventually pass through 15 counties over two states. Take a self-guided tour of a collection of over 400 labeled species of native and rare trees at Carolina Park and the Ivey Arboretum. If you  want to see something you don't see every day, Buffalo Beal's Animal Park offers 40 acres of fun for the entire family featuring a variety of exotic and domestic animals including kangaroos, ostrich, camel, antelope, elk, and more!
Above and Below
Want to try your hand at a little amateur mining? The Emerald Hollow Mine offers a hands-on learning experience at one of North America's few emerald-bearing deposits. Or, to go in the other direction, you could spend a day high in the trees at the Beanstalk Journey.  Try this combination zip lining and rope course to gain a whole new perspective on the surrounding countryside. Hickory also offers several options for area golfers to hit the links year round at Hampton Heights or Quaker Meadows.
Let FastMed help you stay active and healthy during the winter months. No matter which of these activities you choose, your local FastMed is here to make sure you're ready to enjoy all the benefits of living in Hickory.