For someone who has suffered chronic strep throat or tonsillitis, you may feel like having tonsil and adenoid surgery is your only hope for staying healthy.
According to Mayo Clinic, "Tonsils produce certain types of disease-fighting white blood cells. Therefore, the tonsils are believed to act as the immune system's first line of defense against bacteria and viruses that enter your mouth. This function may make them particularly vulnerable to infection and inflammation."
WebMD describes adenoids as "A mass of soft tissue behind the nasal cavity. Like lymph nodes, adenoids are part of the immune system and are made up of the same type of tissue. White blood cells circulate through the adenoids and other lymphoid tissue, reacting to foreign invaders in the body."
Considering Tonsil and Adenoid Removal?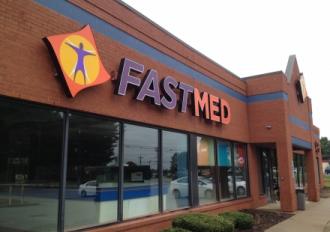 In the past, tonsil and adenoid surgery was most common in people who had recurring bouts of throat and tonsil infections. Today, however, many tonsillectomies are performed for sleep-disordered breathing conditions like sleep apnea.
Risks:
While most tonsil and adenoid surgeries are simple, routine procedures, they can carry certain risks, such as:
Swelling. During the first few hours after the procedure, swelling of the tongue and soft palate can cause breathing problems.
Reactions to anesthetics. General anesthesia (the medicine that puts you to sleep during surgery) can cause headache, nausea, vomiting, and muscle soreness.
Bleeding. In some cases, severe bleeding can occur during surgery and will require additional treatment. Bleeding may also occur during the healing process, so it is important to follow your orders post surgery.
Infection. Rarely, surgery will lead to an infection that requires extra treatment.
Recovery:
Recovery time for tonsil and adenoid removal is usually at least 10 days to 2 weeks. During the recovery process, it is important to get plenty of rest, drink plenty of fluids, and to choose bland, easy-to-swallow foods like broth and applesauce.
Above all else, it is important for you to communicate with your healthcare provider to ensure tonsil and adenoid removal is the best option for you.
Here at FastMed our team of medical professionals is always happy to answer any questions you have about your health, evaluate any ailments, and refer you to specialized physicians should the need arise. Strep throat? We offer rapid strep tests. Swollen tonsils? Tonsillitis? Our team of professionals can evaluate your condition to come up with the next best step, and can even arrange your appointment and forward your digital medical records should you require the expertise of a specialist. Check out our company overview to learn more!