Looking for a top notch clinic that's clean and affordable in Tempe, Arizona? The search is over! Just put your zip-code into this office finder and get the hours of operation, addresses and phone numbers of a FastMed in your city.
According to U.S. News and World Report, 38,735 Arizona State University – Tempe undergraduate students choose from among 300 majors. With all these smart young people who are interested in expanding their minds through the college experience, it's no wonder the city has so much to offer in terms of art, culture, sports, and outdoor fun. Tempe even provides residents with excellent urgent medical care through a top clinic at FastMed Urgent Care.
Tempe, Arizona, FastMed Urgent Care clinics are open every day of the year. Plus, we feature extended hours on weekdays. Students and working professionals can come to any of our walk-in clinics early, late, or anytime in between for affordable medical care for non-life-threatening injuries and illnesses.
What to Expect from the Top Clinic in Tempe, Arizona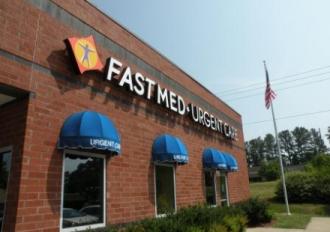 Arizona residents will receive prompt, personal medical care. It's our goal to get you diagnosed, treated, and out the door in just one hour.
It may be helpful for you to know what types of medical services are provided at FastMed clinics. Here are a few examples:
Diagnosis and treatment for non-life-threatening illnesses
Treatment for non-life-threatening injuries
Physicals for school, camp, or work
Medical exams and gynecological exams
Sexual health care and general health information
Drug testing and other occupational health services
Sports medicine
Flu shots and vaccinations
Our clinics have on-site labs, X-rays, and EKG machines to ensure you get a fast diagnosis and can start treatment as soon as possible. If you need to see a medical specialist, we'll refer you, make the appointment, and forward all your digital medical records. We accept most forms of insurance, but if you're having trouble paying for tests or services, we also provide a special Discount Program.
Never settle for less than a top clinic. Tempe, Arizona, features quality, affordable medical services through FastMed Urgent Care. Learn more about us through our FAQs page.