If you're looking for an urgent care clinic with top quality service in Mesa, Arizona, you're in luck! Just put your zip-code into this convenient office finder and get the hours, addresses and phone numbers of a FastMed near you.
Have you ever heard someone say that the weather in Arizona is too hot or too dry? Well, as a resident of Mesa, Arizona, you know that the weather actually couldn't be better. Not only is the average temperature over 70 degrees all winter long, but you also get to enjoy 325 days of sunshine every year! And just when you think life in Mesa can't get any better, you're reminded that you have immediate access to a top Mesa, Arizona urgent care clinics with FastMed.
Medical Services at our Mesa, Arizona FastMed Location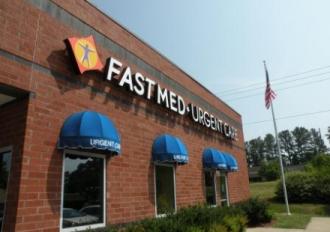 To be a top Mesa, Arizona, clinic, FastMed is as accessible as possible. FastMed also believes in providing quality, affordable medical services for many types of non-life-threatening conditions, illnesses, and injuries.
Below are a few examples of the types of illnesses and injuries diagnosed and treated:
Mild asthma
Coughs, colds, and sore throats
Ear infections
Mild fever
Animal bites
Broken bones
Minor burns
Sprains and strains
Flu-like symptoms
Treating non-emergency injuries and illnesses isn't all FastMed will do. You can also rely on medical professionals for physicals for sports, school, or camp, flu shots, vaccinations, illness management, occupational health services, sports medicine, or general health information.
FastMed Urgent Care is an affordable alternative to visiting the ER for non-life-threatening injuries and illnesses. We provide medical services to people of all ages, and we're proud of our commitment to getting you the care you need within just one hour of walking through our doors. To find out more about our clinics, see our FAQs page. Be sure to like us on Facebook to get the latest health information, as well as useful tips and advice. Your health is our number one priority.