What to Do When Treating the Flu?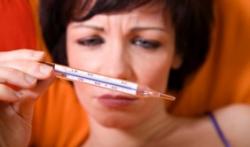 Treating the flu is an unpleasant experience. The flu is a virus that causes thousands of hospitalizations every year. You can avoid treatment for the flu by preparing for the flu season this year. In fact, you can be ready to successfully fight the flue with one simple action: get your flu shot.  The best approach to flu treatment is a proactive one.  At FastMed, we can provide you with a flu vaccination that will keep you active and avoid the potential dangers of getting the flu.
Symptoms of the flu include:
A fever or feeling feverish 
A runny or stuffy nose
Headaches and/or body aches

Cough and/or sore throat

Chills
Weakness or fatigue
Younger children may experience nausea and diarrhea.
Treating the Flu at FastMed
If you experience flu symptoms, it is best to get to FastMed Urgent Care as soon as possible.  We can test you for the flu and, if needed, provide antiviral drugs that may help reduce the duration and severity of your symptoms.   Antiviral drugs are not antibiotics.  Antibiotics are for bacterial infections and will not help with flu treatment.  Studies show that anti-viral medications work best at treating the flu if taken within the first two days of symptom onset.  
If you are exposed to someone with the flu, you may also want to talk to the medical team at FastMed. Nurses, teachers, childcare workers, and parents with a sick child may all want to take antiviral medication to protect against the flu.  There are people who are at greater risk of dangerous flu complications, including pregnant women, adults over 65 years of age, children younger than 2 years of age. Please remember that anytime a child under 2 years of age has a fever, you should consult a medical professional.  Children over 6 months old can get a flu shot.  
FastMed is open 365 days each year, including holidays.  You did not schedule the flu, so we do not require you to schedule an appointment. Come to our walk-in clinic, and let our medical team help you feel better.
And next year, get a flu shot!
More Articles:  Flu Shots | Flu Prevention | The Flu | Urgent Care Near Me |  Allergies | Insurance Plans