Visit Your Local FastMed Urgent Care Facility for Your Medical Needs
Before urgent care facilities, you only had two choices for urgent medical care: your primary care provider's office or the ER. However, your primary care provider and the ER aren't always the most convenient (or affordable) options for prompt medical care. That is why it's ideal to have an urgent care facility nearby that is dedicated to providing its patients friendly and convenient medical care.
If you live in North Carolina or Arizona, FastMed Urgent Care has a location in your neighborhood where you can receive prompt medical care at an affordable cost. If you're feeling under the weather, don't spend hours waiting in the ER. Just visit a FastMed urgent care near you!
Your #1 Choice for Urgent Care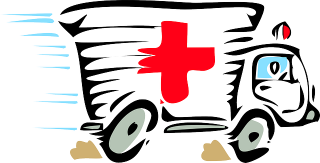 FastMed is dedicated to providing our patients with the best medical care possible. We offer:
Urgent Care: Our urgent care facilities have on-site labs and digital x-rays, and our staff is trained in adult and pediatric urgent care. We are open 365 days a year with extended hours in most locations to fit a variety of lifestyles and schedules. 
Physicals: Physicals are needed for a variety of reasons, such as yearly check-ups or sports team requirements. That is why FastMed offers physicals for children, teens, and adults. We also offer DOT physicals for commercial motor vehicle drivers.
Vaccinations: FastMed's urgent care facilities offer vaccinations (at our family practice clinics) and flu shots at all clinics for adults and children. Whether you want to protect yourself from the flu or are due for a tetanus shot, FastMed offers a comprehensive range of vaccines and current flu shots.
Treatment for injuries and orthopedics: Injuries and accidents can happen, and FastMed's staff of medical professionals has experience treating injuries or traumas, such as burns, concussions, and fractures.
At FastMed, you won't have to wait forever to be seen for a non-life-threatening injury or illness. Our goal is to have you diagnosed and treated as quickly as possible, and we strive to have all of our patients in and out within an hour. You can also reduce your visit time by using our ZipPass program. ZipPass allows you to check in and fill out paperwork early to possibly reduce your wait time even more.